Manual Chain Hoists-Chain Blocs-HSJ Series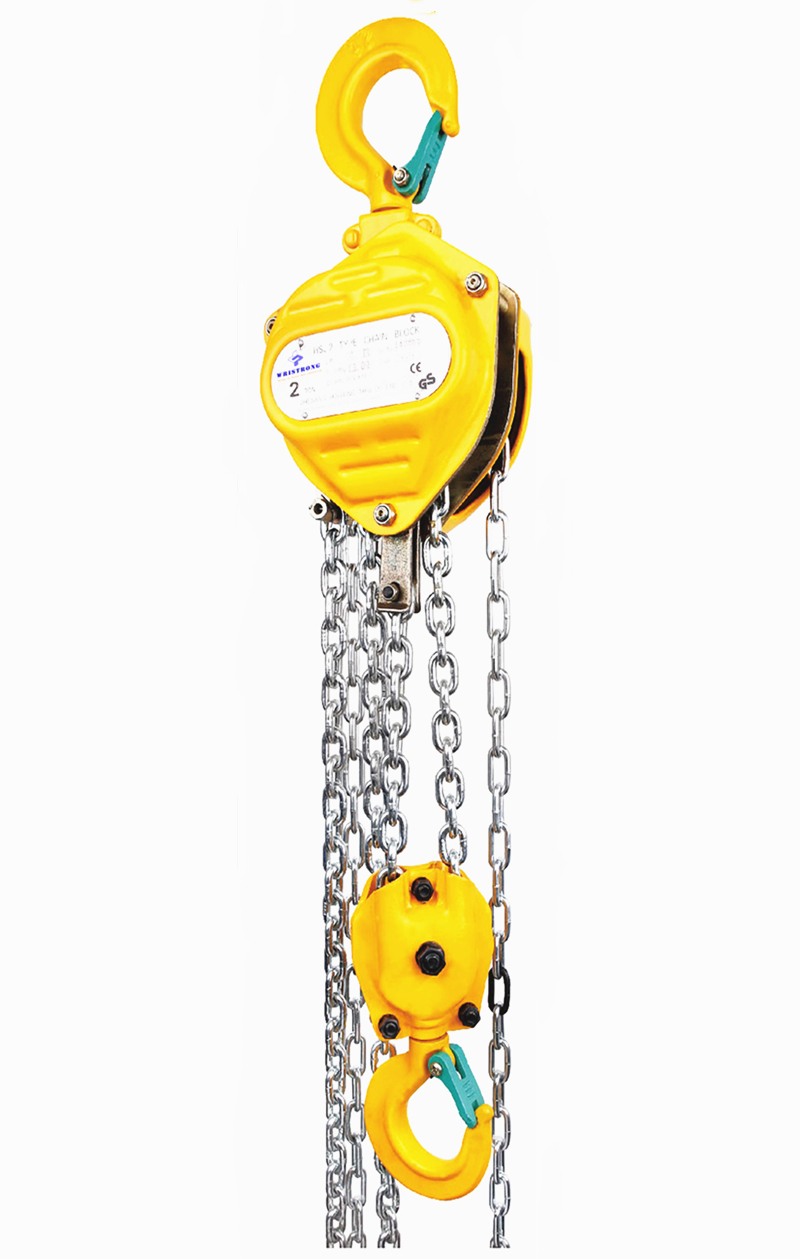 Please Note:
If you have any special requirements, you can contact us bellow and we will reply you as soon as possible.
Request A Quote
Product Specification:
Manual Chain Hoist-HSJ Series | Chain Blocks | China Wirstrong® Manufacturing
Wristrong manual/hand chain hoists are usually known as chain blocks and are designed for heavy duty lifting and materials handling operations. Chain blocks raise and lower loads by pulling on the hand chain. Chain blocks can be of single or double fall configurations depending on the capacity of the blocks. Wristrong chain blocks are produced in accordance with CE, EN 13157,ASME B30.16, AS 1418.2, etc, which could meet the different customers' requirements.
Characteristics Of  Manual Chain hoist/Chain Block HSJ Series:
-Manufactured to EC Council Directive 2006/42/EC Machinery, EN 13157,ASME B30.16, AS 1418.2, etc.
-Tough framing.
-Roll-edge hand wheel cover and two hands chain guide ensure smooth operation of the hand chain.
-Double enclosure of the brake mechanism to keep out water and dust.
-Safe,reliable in use and low maitenance.
-Capacity ranges from 0.5T to 20T.
-Automatic double pawl braking system.
-Fully forged hooks are fitted with safety latches in all sizes.
-High grade alloy steel load chain.
-Sealed bearing(optinal).
-Each hoist is proof tested at 1.5 times of W.L.L up to 10T, 1.25 times of W.L.L 10T-20T.
-Optional G80 RUD load chain from Germany of FEC load chain from Japan.
-With overload protection device(Optional).
Specification and different capacities on HSJ Series Manual Chain hoist: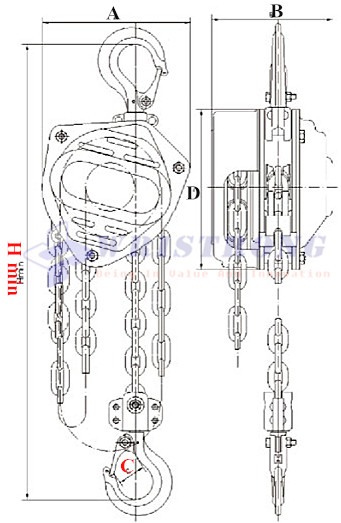 Wristrong hoists only use asbestos free brake, holding lift at any regular height.
Robust all-steel construction, plus alumium handle on some types to decrease the whole weight .
Top and bottom hooks are fitted with safety latches as standard.
All rotating components mounted on roller or ball bearings to reduce friction & increase efficiency.
All of Wristrong hoists are fitted with high grade alloy steel chain & Overload Protection Devices are available upon request.
Ratchet lever block & Elctric chain hoist also available.
G80 FEC CHAIN from Japan or RUD CHAIN from Germany are available upon request.
USE GUIDE - MANUALS -INSPECTION ON MATERIALS HOISTS:
Use guide of Materials Hoists.