DIN 763 Long Link Steel Chains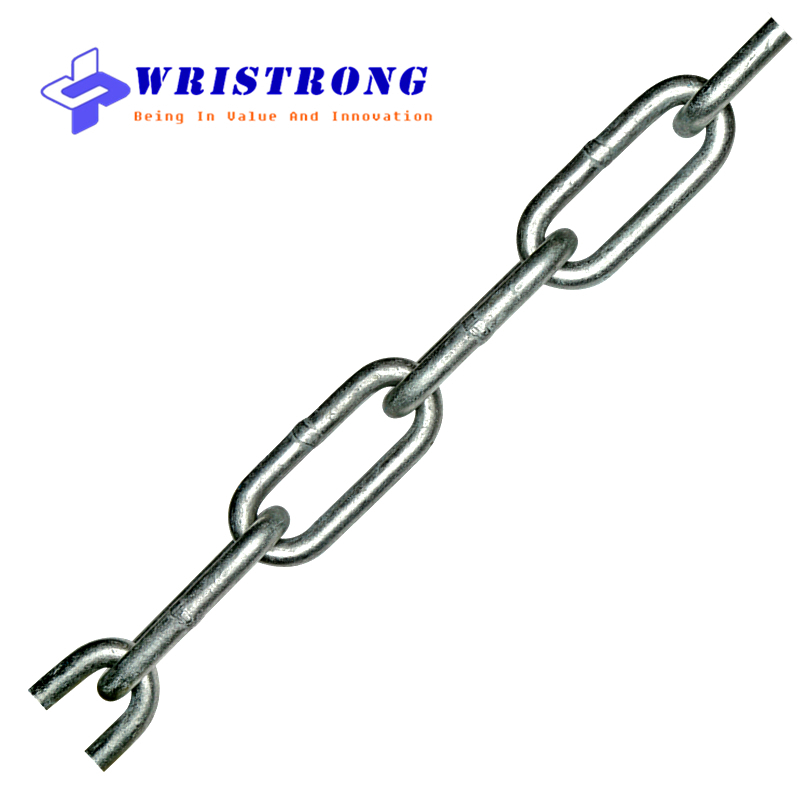 Please Note:
If you have any special requirements, you can contact us bellow and we will reply you as soon as possible.
Request A Quote
Product Specification:
DIN 763 Long Link Steel Chains-From China Supplier Wristrong 
Wristrong Industry provides virous types of alloy steel chains. All of our chains are manufactured from hardened and tempered alloy steels and has a high resistance to impact and wear to meet critical requirements of EN818-2,AS2321,DIN5685A/C,NACM,OSHA,ASTM80,NACM84/90, NACM96,DIN764,DIN763,DIN766,ETC.
DIN763 link chain,also named DIN763 long link chain, is manufactured as per Germany standard. DIN763 chain is neither calibarated nor tested, thus it is not advised to apply overhead lifting. However,with the strict DIN763 production standard: links side welding,high quality finish treatments:zinc plated, black painted,hot dip galvanized,or powder coated, etc, which make it ideal  for general purposes like engineering,industry,agricuture,and marine applications in connect with Wristrong lifting components.
Specification On DIN 763 Long Link Steel Chains 
Size Bellow in MM