DIN 764 Round Link Steel Chains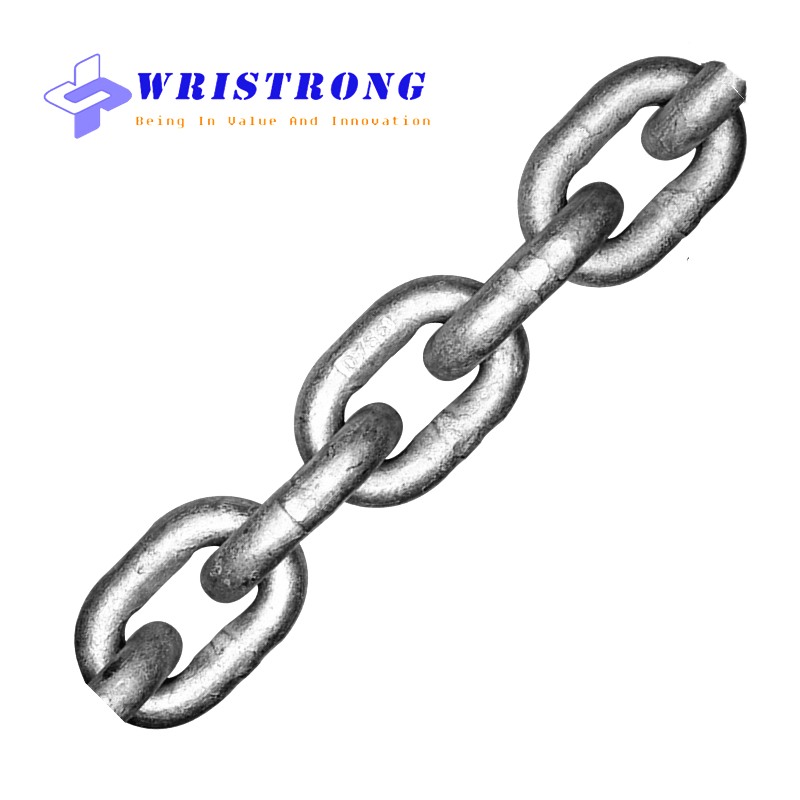 Please Note:
If you have any special requirements, you can contact us bellow and we will reply you as soon as possible.
Request A Quote
Product Specification:
DIN 764 Round Link Steel Chains-From China Manufacturer 
Wristrong Industry provides virous types of alloy steel chains. All of our chains are manufactured from hardened and tempered alloy steels and has a high resistance to impact and wear to meet critical requirements of EN818-2,AS2321,DIN5685A/C,NACM,OSHA,ASTM80,NACM84/90, NACM96,DIN764,DIN763,DIN766,ETC.
DIN 764 chain is a kind of round steel link chain ideal for conveyors.Wristrong DIN764 round link steel chains can be grade 2, grad 3, and grade 5. Although it is not designed and manufactured for lifting purposes, it must be calibrated and tested. DIN 764 chain alawys come with two different tolerances: Class A, used with chain wheels; Class B, used with rollers. The finish of DIN764 chains could be black painted, zinc plated, hot dip galvanized, etc. We can also customize the packaging ways, like reals,durms,etc.
Other Germany standard chains from Wristrong go as follows:
⇒ DIN 5687 Chains
⇒DIN 5684 Chains
⇒DIN 5685 Chains
⇒DIN 763 Chains
⇒DIN 766Chains
Please contact us freely if you have any special requests on chains, and we will try our best to help.
Specification On DIN 764 Round Link Steel Chains
 
Sizes Bellow in MM