Disposable One Way Slings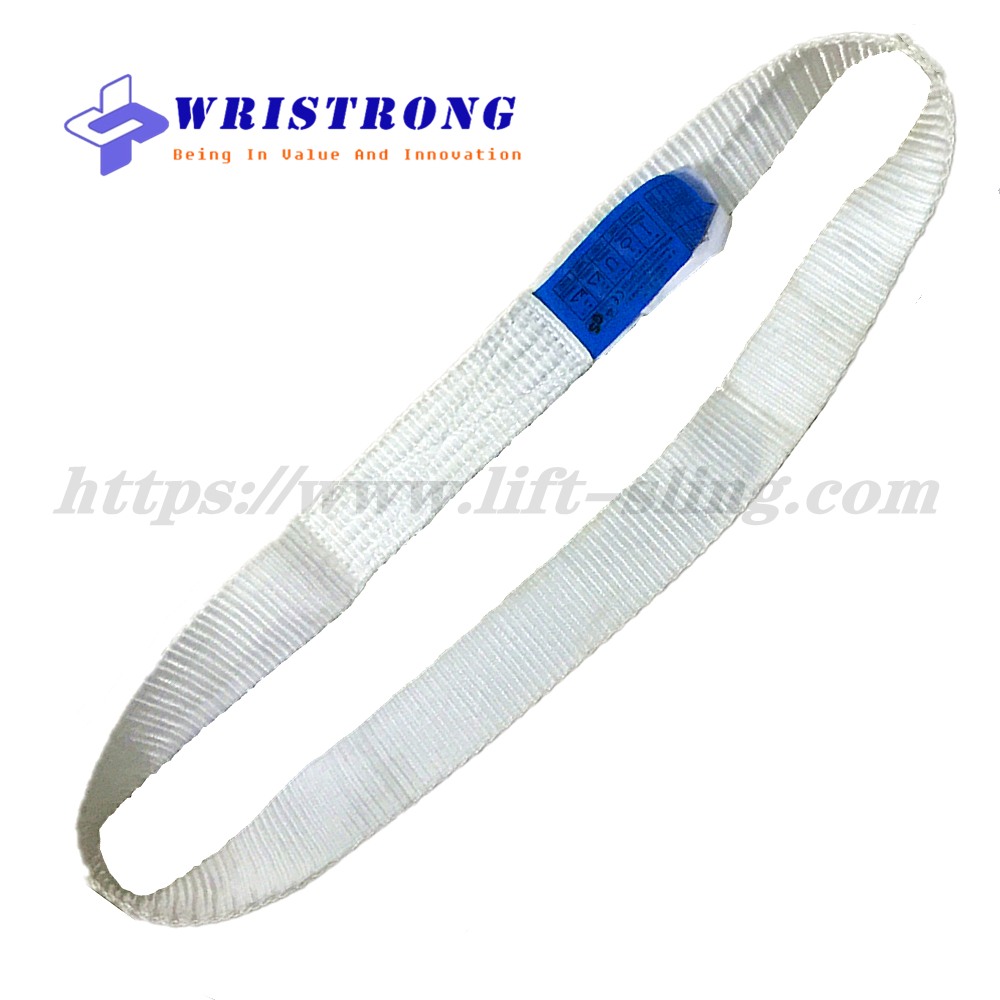 Please Note:
If you have any special requirements, you can contact us bellow and we will reply you as soon as possible.
Request A Quote
Product Specification:
Disposable One Way Slings | Single Use Lifting Slings From China
These endless type webbing slings manufactured with W.L.L 1500KGS and safety factor 7:1, are used as disposable one way slings / disposable single use slings, to handle the heavy duty steel bars and pipes in the steel factories. Compared with safety factor 5: 1 single use lifting slings, these safety factor 7:1 disposable one way slings have more safety security and more wearable and durable. Therefore if your slings must be single trip use, and your cargoes require to be transported and lifted in sereral times, or always need to be overhead lifted, the safety factor 7:1 disposable one way slings should be your first choice.
Besides the WLL 1500KGS disposable one ways slings, Wristrong can produce the single use liftings range from 300kgs-6000kgs, with safety factor 3:1,4:1,5:1,6:1, 7:1 and OEM colours, labels,width and length. You can request a made-to-order by Contacting our professional Sales team.
Brief Specs on Wristrong WLL 1500KGS Disposable one way slings:
Material: Polyester
Safety Factor:  7:1
W.L.L: 1500KGS
Length: As requested
Color: White,Yellow,Green,Black,Pink,Red,etc
Standard: Safety factor & Label acc. to EN 1492-1
Characteristic: 100% acc to the standard M. B.S
Tensile Strength Test:
One test for every 500pcs.
Package: Carton boxes+pallets
Quality Control On Wristrong Disposable One Way Webbing Slings: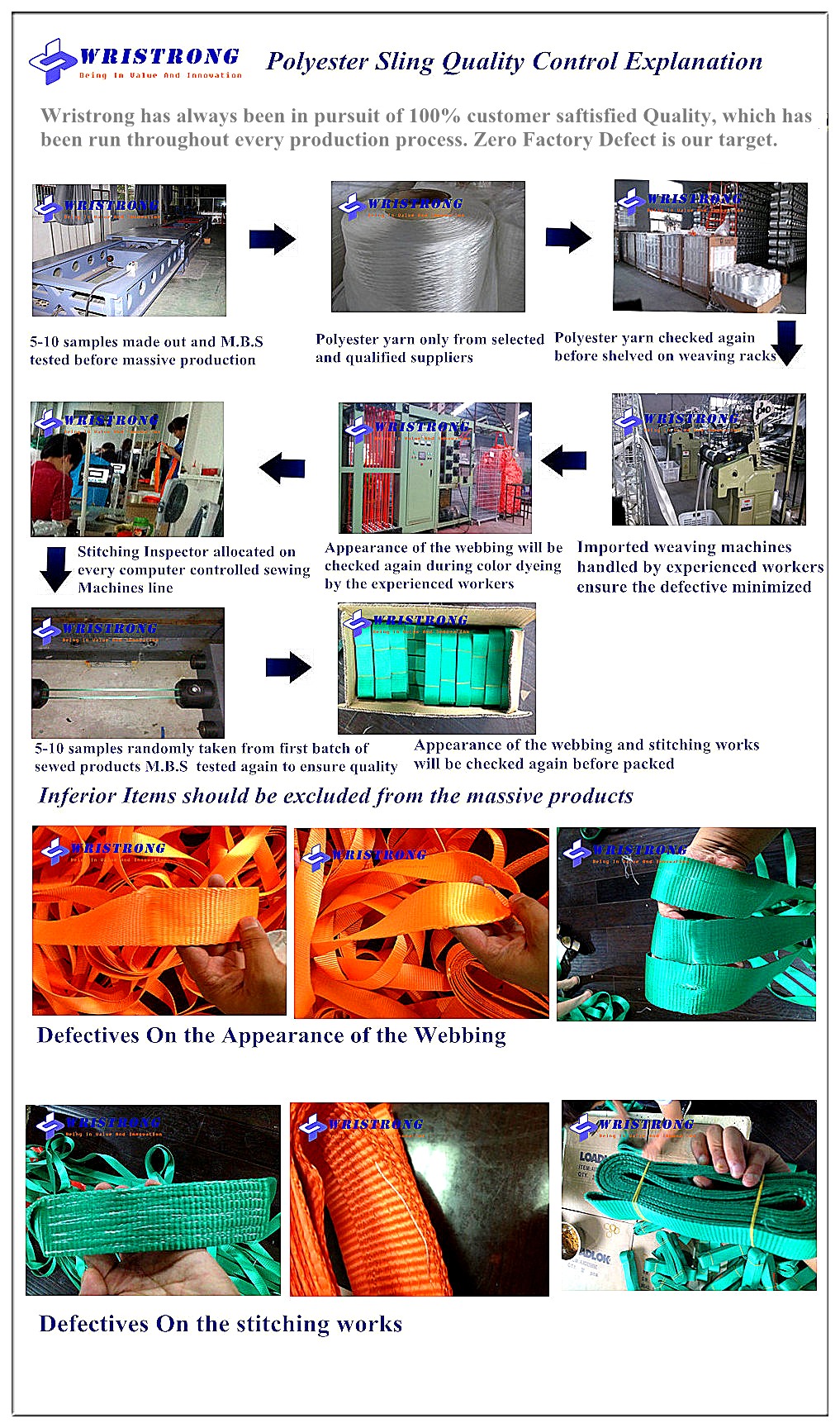 One Way Lifting Slings-Single Use Webbing Slings manufactured by China Wristrong, are widely used in Geomembrane and steel construction sectors, photos bellow from our customers. Wristrong special designed one way lifting slings are ideal to handle Geomembrane rolls and steel pipes and bars. For heavy duty objects, we also have heavy lift slings upto 500 tons, you can contact ou for more information.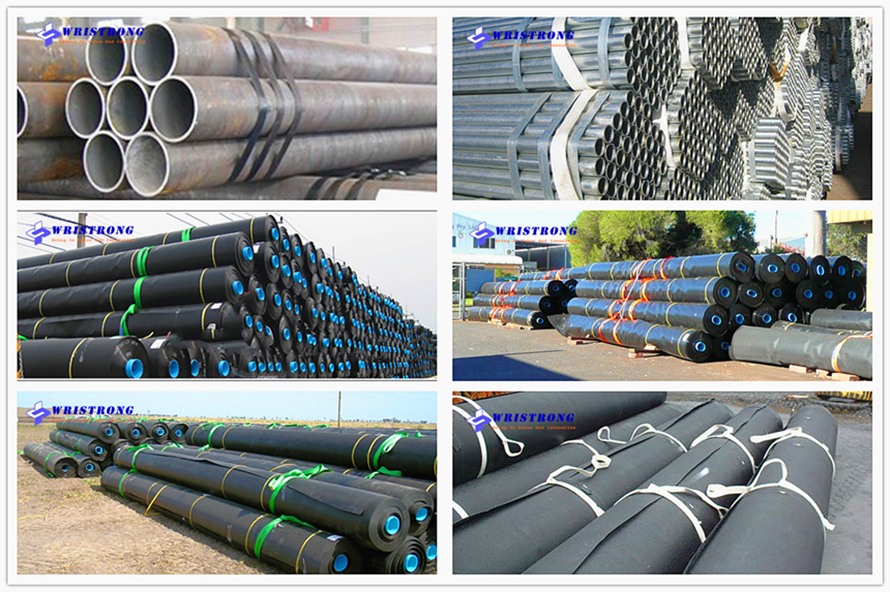 Advantages Of Disposable One Way Slings:
The main advantage is that depending on the production system, you can use the same sling from the moment the bundle comes out of the machine until it reaches the final destination.
Cargo lifting: Special designed one way slings for manufacturers of: Bars, wood, welded mesh, copper tubes, iron tubes, etc.
Disposable flat woven slings, the safety factor of sling has 4:1,5:1,6:1,7:1,8:1, manufactured according to DIN 60005, ISO 4878, EN 1492-1, ect. Label: Orange, Blue or others. Wristrong Industry is China manufactuer with two factory houses, By directly from us, you will save the middle channel costs. One year factory quality warranty on factory defectives. This Special designed Polyester endless webbing sling with one eye and reinforced sleeves is ideal for one way sling use/one time use only sling Wristrong Industry Produces large quanity of one way sling/disposable webbing sling/one time use only sling annually,which is widely used in the field of steel, building and wood production, and for loading and unloading of cargo at intermediate drops until they are off load at final destination. Permitted to be used only once. Wristrong Industry also could produce one way sling according to customers requires, and customers could choose special length base on special requirement. SGS Tensile strength test report available on request Made from 100% AAA Grade well-selected polyester or Polypropylene yarn Real Break strength always exceeds that in theory.