Electric Chain Hoist With Trolley-HHW-BX Series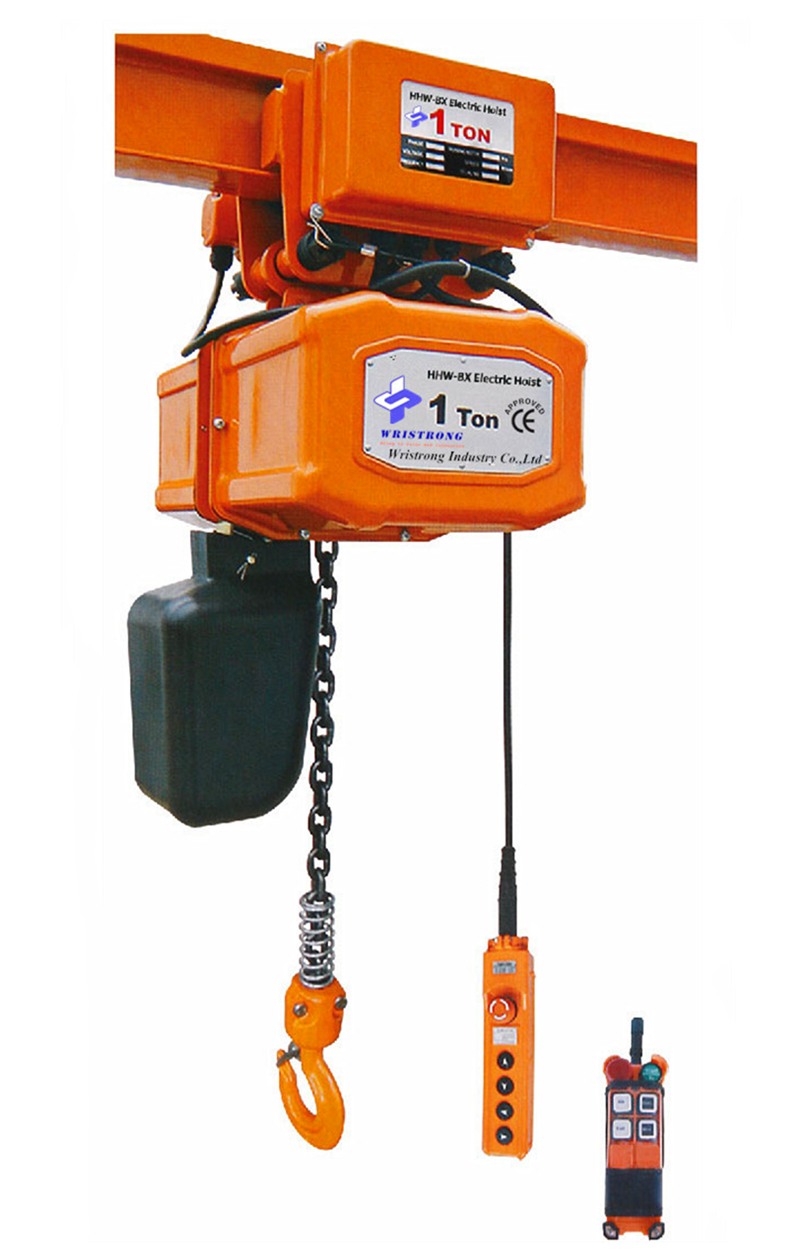 Please Note:
If you have any special requirements, you can contact us bellow and we will reply you as soon as possible.
Request A Quote
Product Specification:
Electric Chain Hoist With Trolley-HHW-BX | China Wirstrong® Manufacturing
Electric Chain Hoist With Trolley, also called elctric chain block with trolley, electric trolley,are often used in industrial disciplines such as construction and manufacturing. However, they can also be used in an Auditorium or a Black Box Theater to raise or lower set pieces, speaker arrays or other heavy loads. Electric Chain hoists can also be used to replace the work that is done by a Fly system if speed is not a matt-er of importance because chain hoists are much slower at doing the work. Electric chain hoist is widely used in Double Beam Crane, Gantry Crane, Bridge Crane, Tower Crane, Single Grinder Crane, Lifting Platform, Small Crane,etc.
Feathures Of Electric Chain Hoist With Trolley-HHW-BX Series:
-Fast lifting speed, convenient operation.
-Overload safety protection.
-Electrical machine hot protection.
-Optional wireless remote controller.
-With suspension hook. push, geared or electric trolley.
-High efficient energy-saving motor, asbestos free brake system.
-Light weight, compact and solid body case.
-Top and bottom hooks are fitted with safety latches as standard.
-Limit switch devices fitted at both top & bottom ends, switch off power automatically to prevent load chain from running out.
-Solid chain bucket.
-Phase error relay, a specially designed current-post, prevents motor from running at incorrect wire connection.
-Super strong surface hardened chain.
Specification and different capacities on Electric Chain Hoist With Trolley-HHW-BX Series: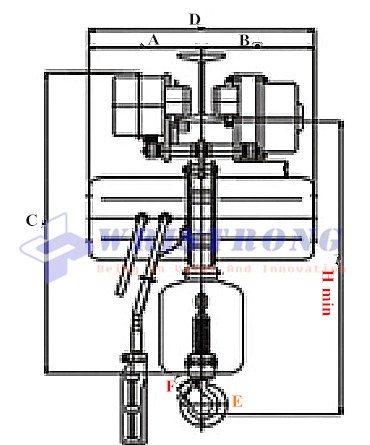 USE Guides On Electric Chain Hoists With Trolley:
In-service Inspection and Maintenance:
• Follow the specific instructions for maintenance issued by the supplier.
• These should be incorporated into the site maintenance programme observing any particular needs due to the site or working conditions.
• Regularly inspect the block and, in the event of the following defects, refer the block to a Competent Person for thorough examination: operational faults; block will not lift; slips back; motion commands reversed; over-runs when command released; wear; damage to trolley, hooks and fittings; damaged,worn or corroded chain or rope; other visible defects.
Selecting the Correct Block
Power operated blocks are available in a range of capacities, designs and suspensions with electric or pneumatic power options. Select the block to be used and plan the lift taking the following into account:
Type of block - chain, wire rope - electric, pneumatic - class of use - capacity and range of lift etc.
Type of suspension - hook, trolley, fixed.
Speeds and control - single speed, dual speed - pendant push button, pull cord, remote etc.
Power operated blocks are designed for vertical lifting only.
Consult the supplier if the block is to be used in areas of high risk, exposed to the elements, water, steam etc, with hazardous substances, eg acids or chemicals, or subjected to extremes of temperature.