European Type Load Binders to EN 12195-3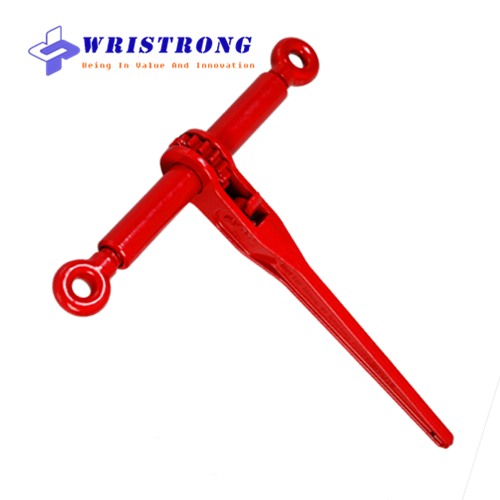 Please Note:
If you have any special requirements, you can contact us bellow and we will reply you as soon as possible.
Request A Quote
Product Specification:
Ratchet Load Binders | G70 Load Binders | China Wirstrong® Manufacturing
Load Binders are ideal load control devices for a variety of trucks, trailers, campers and cargo ships. Heavy-duty binders are used to fasten heavy equipment and other specialized heavy cargo that needs to be tied down securely. There are many kinds of binders to choose from and it essential that you choose the right load binder for the job at hand. Some of the load binders we carry include: Snap binders,Chain binders, Ratchet binders ,Lever binders ,Dura-Bilt, ratchet binders ,Folding handle ratchet binders, Grade binders ,Ancra binders, Cargo binders ,Coil binders ,Dixie binders,Dot binders Easy chain binders,Flatbed binders,Grab hook binders, Grade 7 binders ,Grade 70 binders, High test binders, Kinedyne binders, Load binders,Ratchet load binders, Snap binders, Tie down binders, Transport binders, Truck binders, Walking load binders
Ratchet style and lever style chain binders can be used interchangeably and the selection of either style depends primarily on driver preference. Consider the "weakest link" effect to maximize your tie down working load limit. Choose a WLL (Working Load Limit) equal-to or greater-than the chain you will use it with. For example, if you have a 3/8" chain rated at 6,600 pounds WLL and select a binder rated at 5,400 pounds, your chain will be effectively de-rated to 5,400 pounds (the weakest component). This may or may not be important depending on the load you are hauling.
Ratchet binders offer effortless tightening and easier fine adjustment without the snap-back or recoil effect of a snap binder.
Lever binders, also called snap binders, have less moving parts and are quicker to install. Recoil-less and EZ-Over styles are available to minimize snap-back effect associated with this binder type. Every recoilless lever chain binder has an anti-kickback handle that allows for quick and easy use. Because of its improved design, this lever chain binder can be easily handled by one person safely. Our recoilless lever chain binders also make use of a swiveling hook that can rotate 360 degrees for easier handling.
Trust the experienced professionals at Wristrong Industry Co., Ltd for all of your chain binder and ratchet binder needs. We have all of the sizes that will meet your specific requirements. We can also answer any questions you may have about the wide variety of binders and their uses.
Specification of European Type Load Binder to EN 12195-3