Synthetic Flat Webbing Slings 2Ton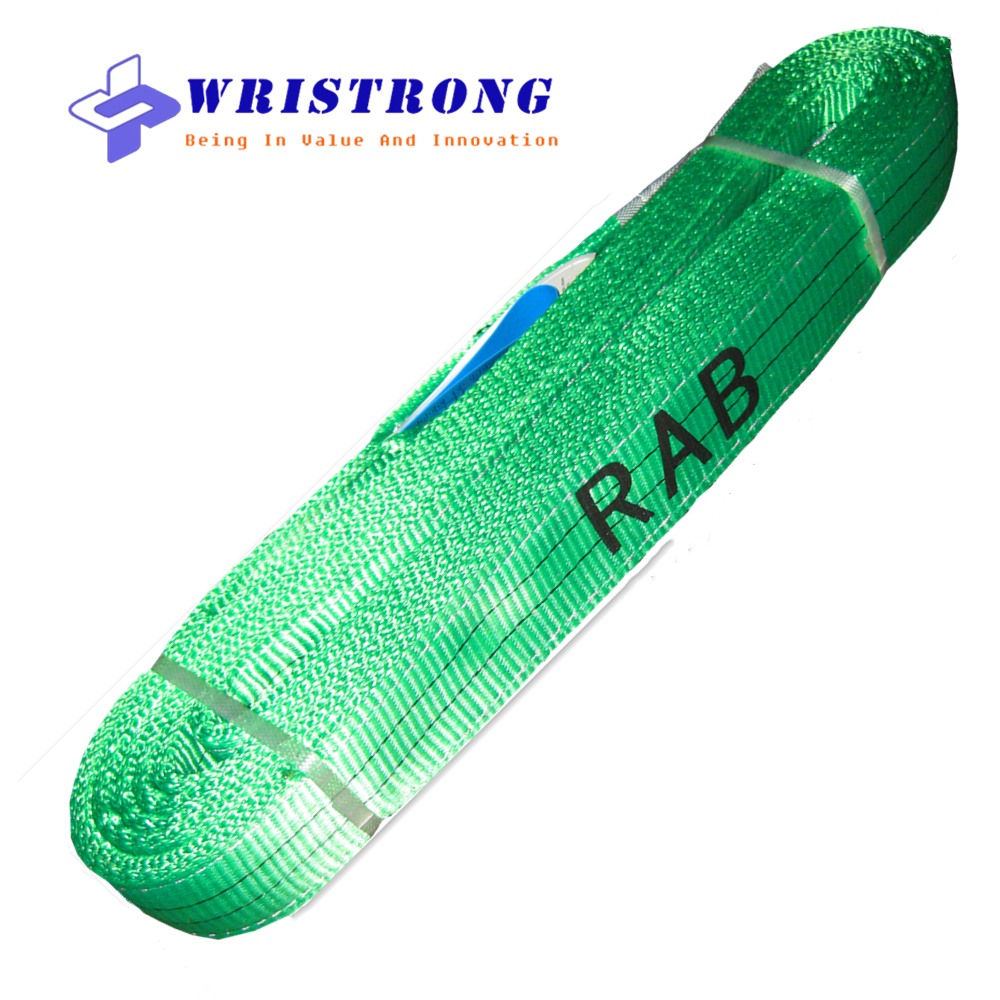 Please Note:
If you have any special requirements, you can contact us bellow and we will reply you as soon as possible.
Request A Quote
Product Specification:
Synthetic Flat Webbing Sling-2Ton With Reinforced Lifting Eyes
-Manufactured to Machine Directive 2006/42/EC , EN1492-1
-W.L.L: 2000KGS
-Safety Factor: 7:1
-Could choose special length base on special requirement.
-SGS Tensile strength test report available on request
-Made from 100% AAA Grade well-selected polyester yarn
-Real Break strength always exceeds that in theory.
-With protective eye loops on each end.
-One Year Quality Warranty On Factory Defects
-Free Sample available
-Traceable labels available on request.
-Factory test certificate for each sling
-Competitive prices
The European Standard EN1492-1 synthetic flat webbing slings 2ton is designed and produced for lifting purpose for any normal industrial use in daily lifting use. Safety factor for this webbing sling is 7:1, this makes the sling for reuse many times, as long as it is properly mounted and lifted. In order to longthen the life span of this 2Ton lifting sling, we strongly advise the end users to add protective sleeves or corner protection when lifting some items with sharp edges. The special designed protective sleeves and corner protection are also availabe from Wristrong, please contact
Wristrong Sales
to get detailed information.
Currently Wristrong Industry is able to produce the webbing sling acc to EN1492-1 upto 40T
Specification On Wristrong  EN1492-1 Webbing slings: