Grade 30 Proof Coil Chains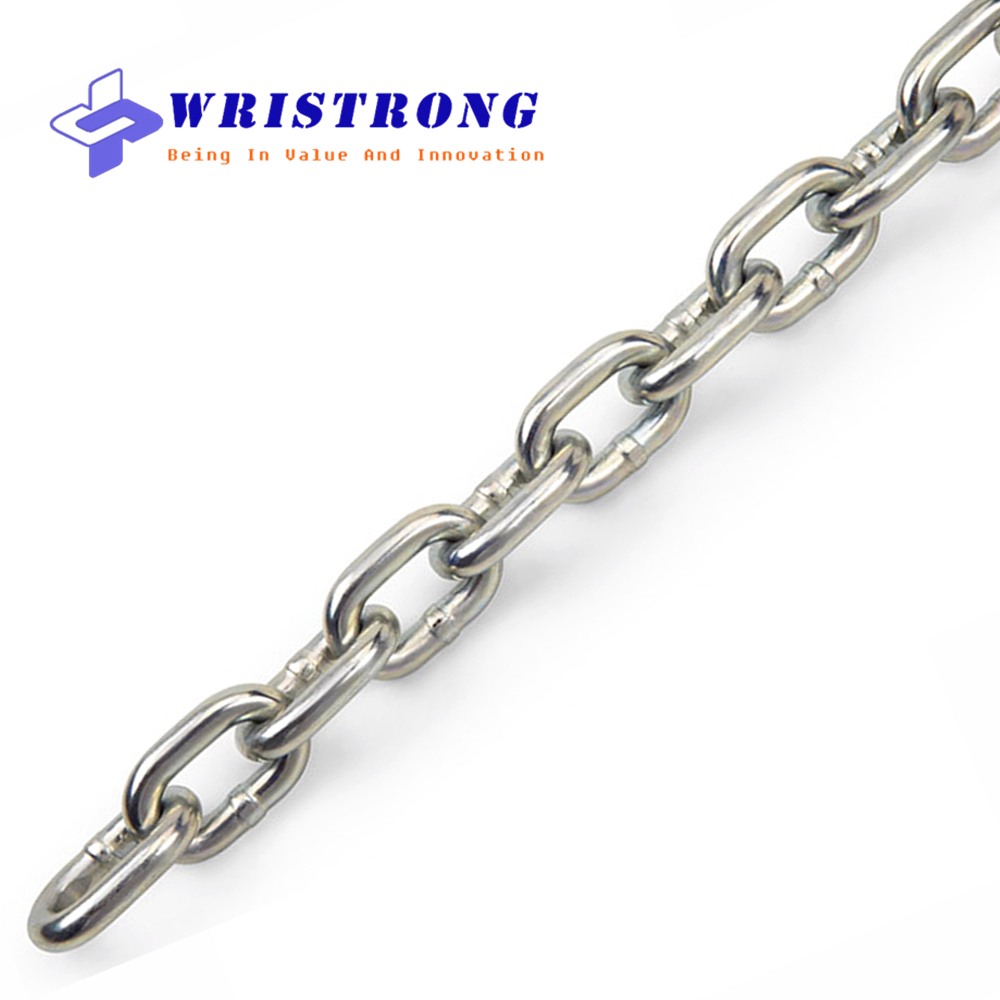 Please Note:
If you have any special requirements, you can contact us bellow and we will reply you as soon as possible.
Request A Quote
Product Specification:
Grade 30 Proof Coil Chains to ASTM80 & NACM96 | China Wristrong Supplying
Grade 30 proof coil chain is a type of welded link chain and general purpose chain of normal commercial quality. Constructed from low carbon steel. Proof coil chain doesn't have a uniform pitch and does not work with windlasses. It is hallmarked approximately every foot with the manufacturer's symbol and grade marking: 3, 30 or 300.  The typical uses of G30 proof coil chain include barrier chains, trailer safety chains, light construction, marine industry, etc. Please be noted that G30 proof coil chain should not be used for lifting applications. Wristrong G30 proof coil chains are manufactured acc. to the requirements regulated by ASTM in1980, NACM in 1990, 1996, 2003. We can also supply relevant lifting components to meet your detailed usages.
Features of Wristrong Grade 30 Proof Coil Chain
⇒Standard: ASTM and NACM
⇒Material: carbon steel-carbon 0.35% max; phosphorous 0.040 max; sulfur 0.050% max
⇒ Type: link chain
⇒Finish: self colored, burnished, zinc plated, galvanized and powder coated
⇒Package: drums, pails, reels, hanks...
⇒100% proof test
Specifications of Grade 30 Proof Coil Chain (ASTM Standard in 1980)
Specifications of Grade 30 Proof Coil Chain (NACM Standard in 1980)