Polyester Webbing For Lifting Slings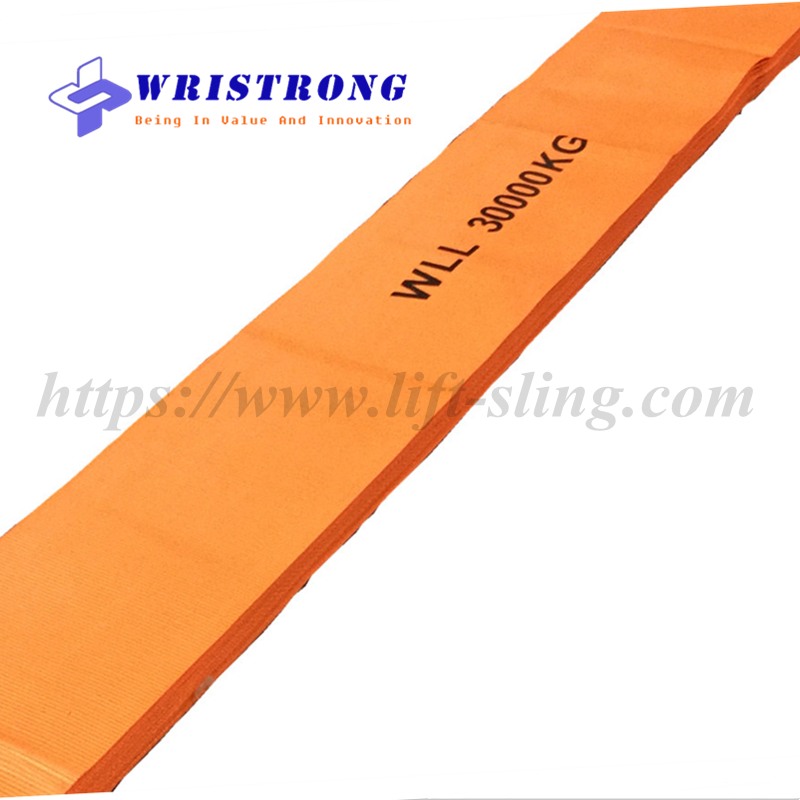 Please Note:
If you have any special requirements, you can contact us bellow and we will reply you as soon as possible.
Request A Quote
Product Specification:
Polyester Webbing For Lifting Slings | China Wristrong Manufacturing
Wristrong Industry manufactures 1"-12''(25-300mm) webbing material for sewing all kinds of webbing sling, Which are made of Polyester or Nylon. we have a preparation to adopt PE PA or PP to product according to customers requirements.
Webbing material for difference safety factor duplex eye-eye and single endless webbing sling:
PS: The webbing photos bellow are based on European standard EN 1492-1 for lifting webbing slings. For other markets please only refer to the safety factor, For example, the North American market, You can refer to safety factor: 5:1, any other regular colors without black stripes or with special stripes on webbing are available.
Specification On Wristrong  Lifting Webbing For Slings :
       Webbing Photos

Fac No.

For SafetyFactor

Color

Width(mm)

M.B.S.(kg)

F5W010

5:1

Violet

25

3125

F6W010

6:1

25/38

3750

F7W010

7:1

30/50/60

4500

F8W010

8:1

50

5000

F5W020

5:1

Green

50

6250

F6W020

6:1

50

7500

F7W020

7:1

50

9000

F8W020

8:1

60

10000

F5W030

5:1

Yellow

75

9375

F6W030

6:1

75

11250

F7W030

7:1

90

13125

F8W030

8:1

95

15000

F5W040

5:1

Grey

100

12500

F6W040

6:1

100

15000

F7W040

7:1

120

17500

F8W040

8:1

120

20000

F56W050

5:1

Red

125

15625

F6W050

6:1

125

18750

F7W050

7:1

150

21875

F8W050

8:1

150

25000

F5W060

5:1

Brown

150

18750

F6W060

6:1

150

22500

F7W060

7:1

180

26250

F8W060

8:1

180

30000

F5W080

5:1

Blue

200

25000

F6W080

6:1

200

30000

F7W080

7:1

240

35000

F8W080

8:1

240

40000

F5W100

5:1

Orange

250

31250

F6W100

6:1

250

37500

F6W100

7:1

300

43750

F8W100

8:1

300

50000
Packaging for webbing materials of Lifting SLings:
---
Finished Complete Lifting Webbing Slings, Please Find Out The Links Bellow :
---