Polyester Lifting Roundsling USA Standard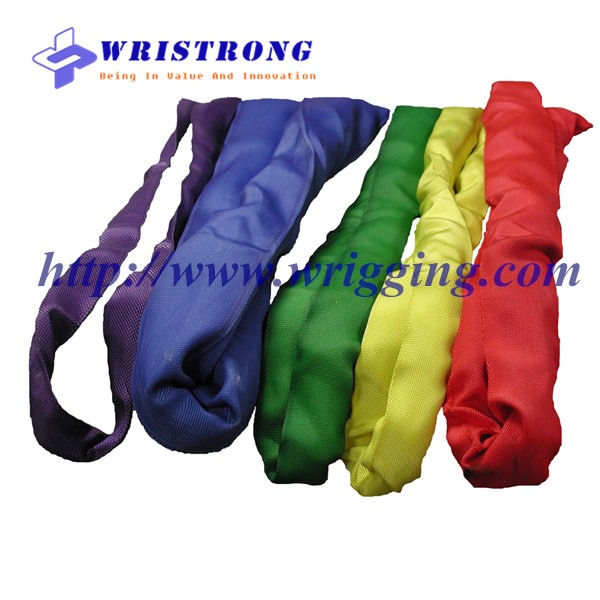 Please Note:
If you have any special requirements, you can contact us bellow and we will reply you as soon as possible.
Request A Quote
Product Specification:
USA Standard Polyester Lifting Roundslings
Polyester Roundslings,lifting slings,endless round slings to ASME/ANSI B30.9 from China Wristrong
-Manufactured to ASME/ANSI B30.9 & WSTDA-RS-1(North American Standard)
-Safety Factor: 5:1, and other safety factors are also available.
-could choose special length base on special requirement.
-SGS Tensile strength test report available on request
-Made from 100% AAA Grade well-selected polyester yarn
-Real Break strength always exceeds that in theory.
-With protective sleeves also available.
-One Year Quality Warranty On Factory Defects
-Free Sample available on the round slings W.L.L under 22,000LBS
-Traceable labels available on request.
-Factory test certificate for each sling
-Competitive prices
Round sling is an all-purpose lifting sling, which is both high strong and non-damaging to its load. Extremely light in weight and infinitely flexible in all directions, it is easy and quick to manipulate even when awkwardly shaped or fragile loads are being lifted. Round sling is a continuous loop made from polyester yarn encased in a sleeve of polyester or Nylon fabric. The sleeve is so constructed that it protects the internal rows of yarn filament and keeps them in a parallel formation at all times. The yarn fibre core is free to spread out into a flat shape where the Round sling is in contact with its load. This provides a broad support, which cushions the load against damage and reduces slipping. The low stretch characteristics of the polyester yarn also prevent 'load bounce' when hoisting very heavy weights. We are the manufactuer, so buy directly from us, we will save the middle-channel costs. Wristrong Industry is the manufacturer for round slings, as well as the quality, service and prices, so there is no reason for customers to buy from the middle channels.
US type heavy lifting roundslings-WLL:90,000LBS roungsling: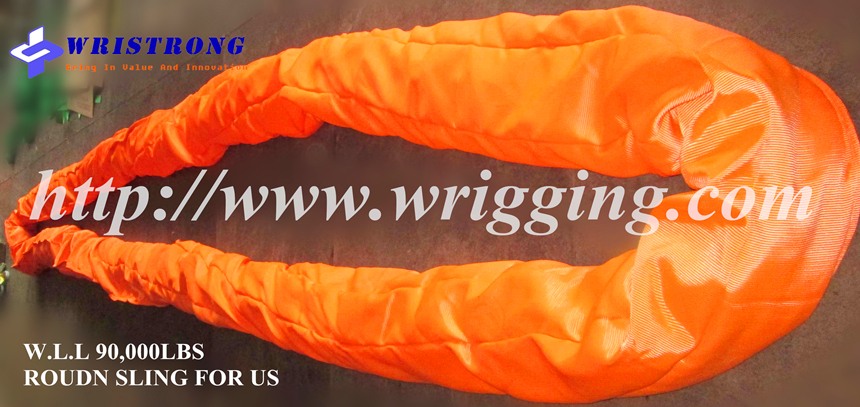 Synthetic Endless Roundsling (WSTDA-RS-1) Specification: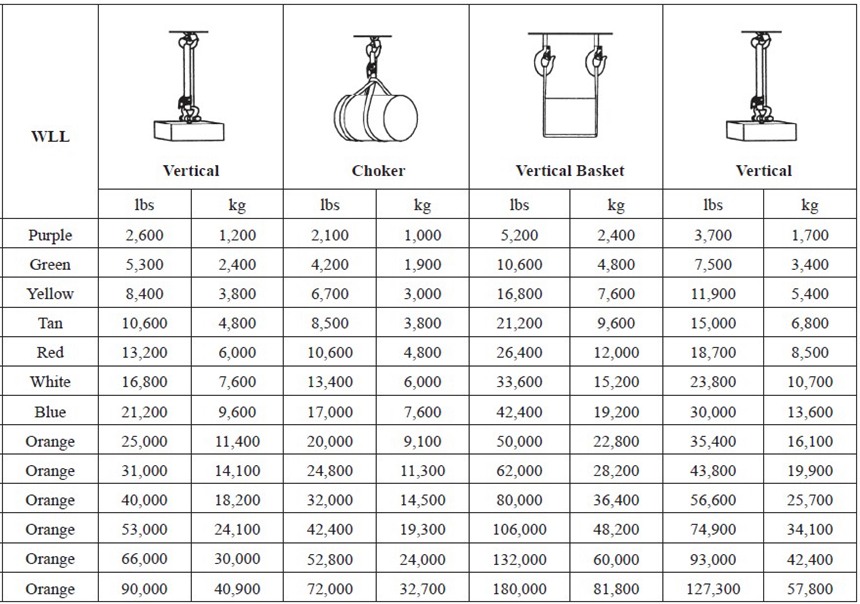 HOW TO ORDER LIFTING SLINGS FROM WRISTRONG
Information required when ordering or enquiring all Wristrong Industry slings:
1. Safe working load required
2. Mode of use
3. Special conditions for use
4. Type of sling required (i.e. flat web, 3 strand fibre etc.)
5. Material from which sling is made
6. Effective or circumferential length (must state which)
7. Eye type (i.e. becketed if flat web or thimble if fibre rope)
8. Any other information pertinent to the use or application to which the sling shall be put.
Are you not able to supply all details, don't hesitate to Contact on of our specialists. We are here to assist you in making an informed, safe and cost effective choice.
Note:
Eye and eye type roundsling is available upon your request. When ordering it is important to make clear whether the length specified is circumference or effective working length. Safety factor: 5:1 to ASME/ANSI B.30.9,and WSTDA.