Rigging Hardware-Lifting Components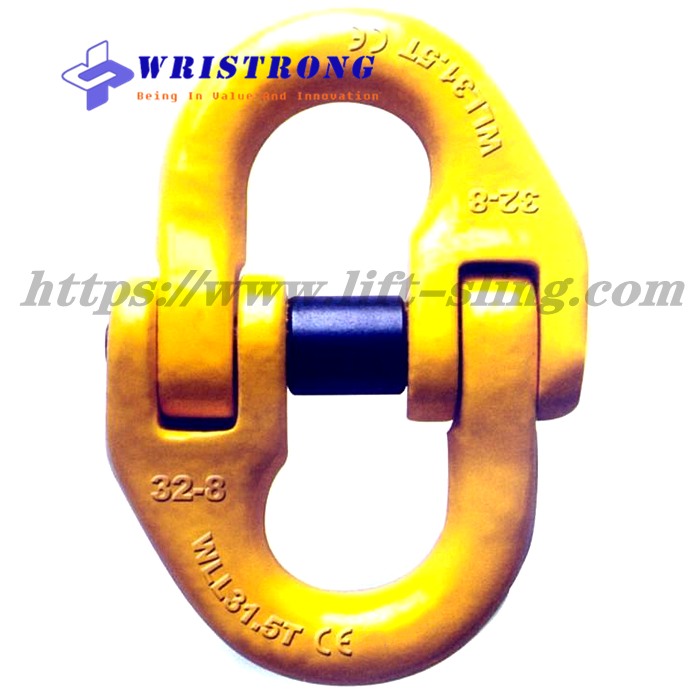 Please Note:
If you have any special requirements, you can contact us bellow and we will reply you as soon as possible.
Request A Quote
Product Specification:
Rigging Hardware-Lifting Components | China Wristrong Supply
Various types of rigging hardware are available in different designs, sizes, and capacities from China Wristrong. We are the rigging hardware supplier, cooperating with the industry leaders to meet your rigging and lifting needs with exellent service and attention to every detail.  With the 8 years' hard working and earnest serving to our customers, Wristrong China has carried the most complete line of rigging hardwares and lifting components: Grade 80 hook, Grade 80 connecting link, Grade 80 master link, Grade 80 chain, Grade 80 shackles, and other Grade 80,Grade 100 rigging components, etc.
All of the rigging hardwares should be checked and tested as following principles:
1.Forged super alloy steel- Quenched and Tempered
2. Individually proof test at 2.5 times Working Load Limit
3.Breaking test
4.100% magnaflux crack detection
5.All load pins are 100% induviually inspected and tested
Specifications of  Wristrong Rigging Hardware: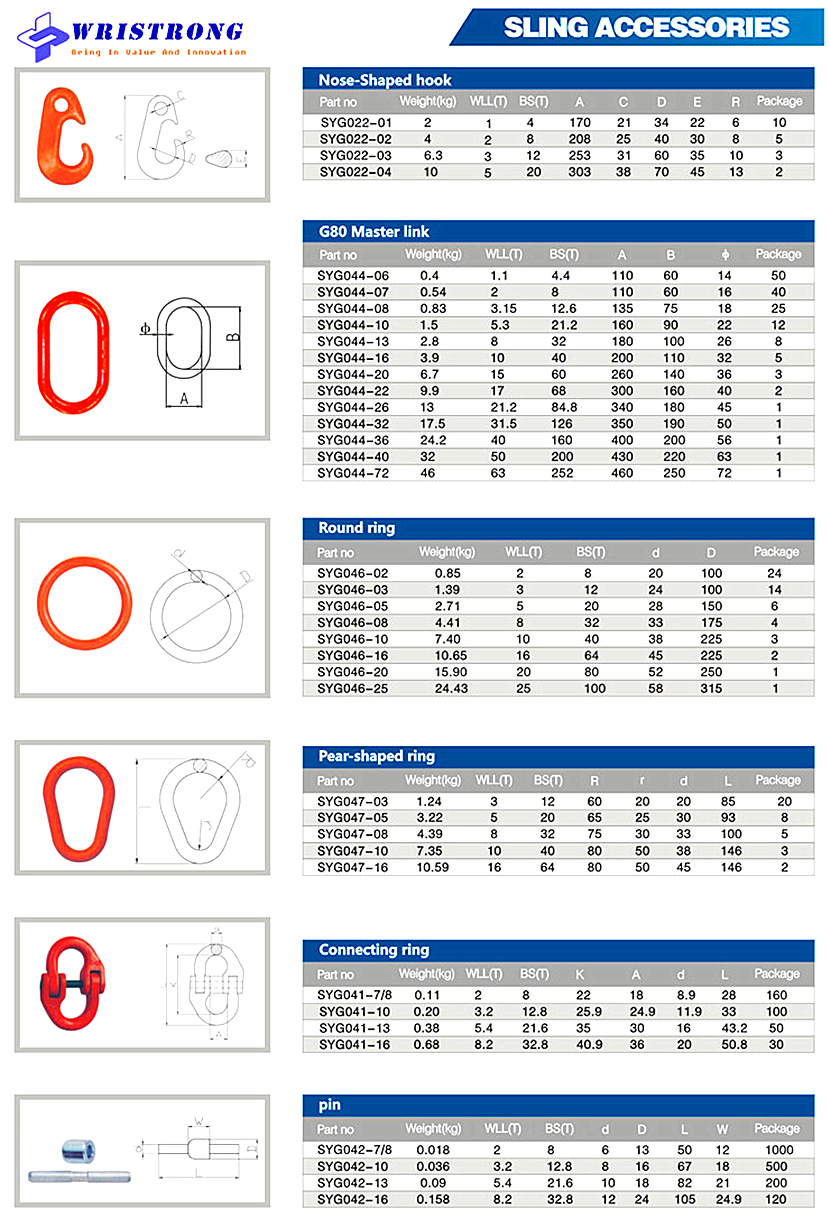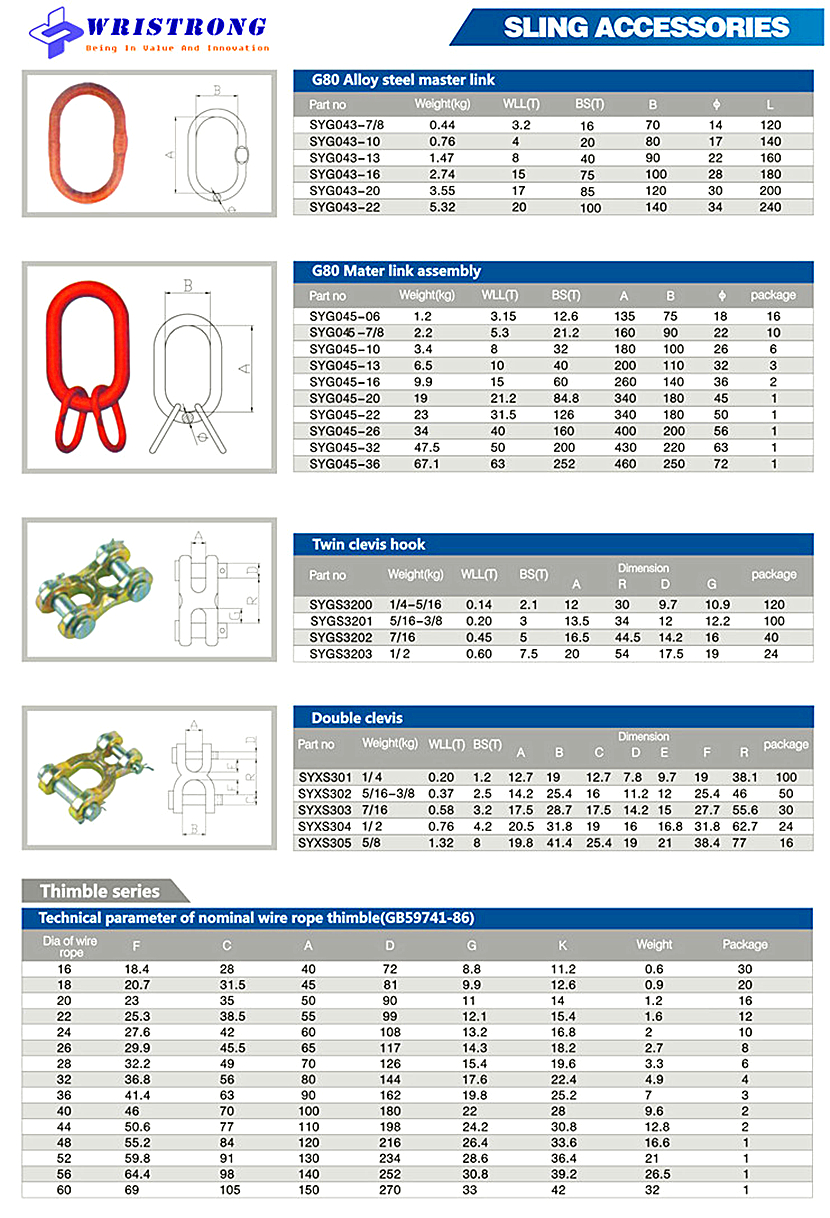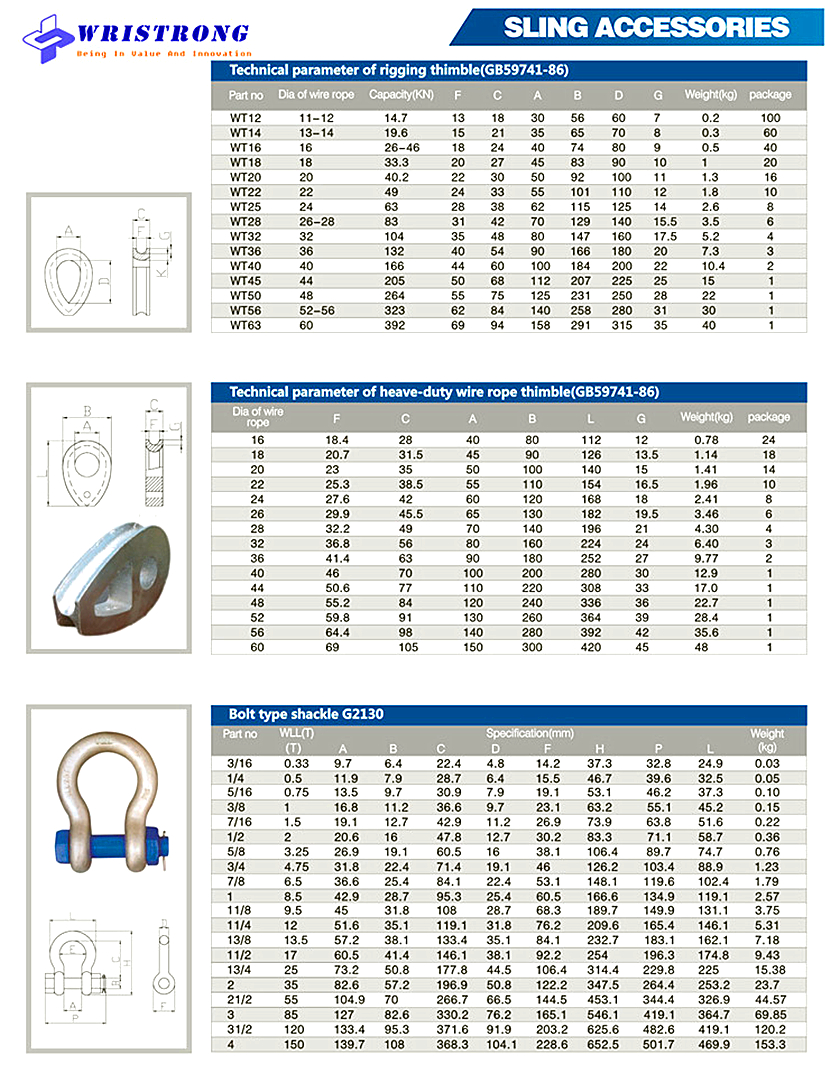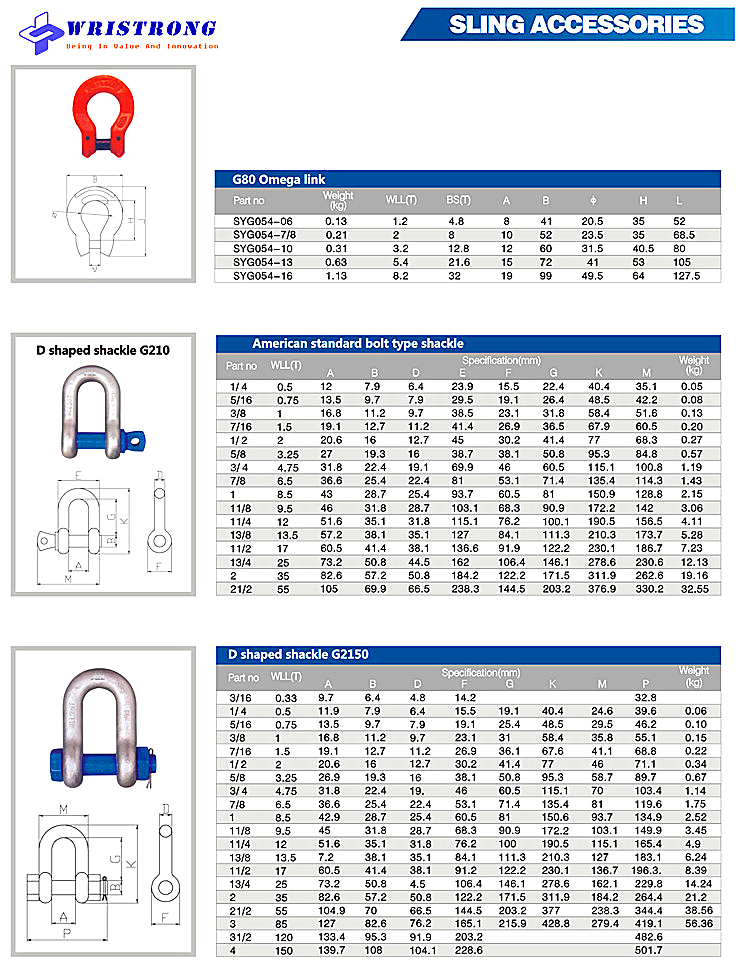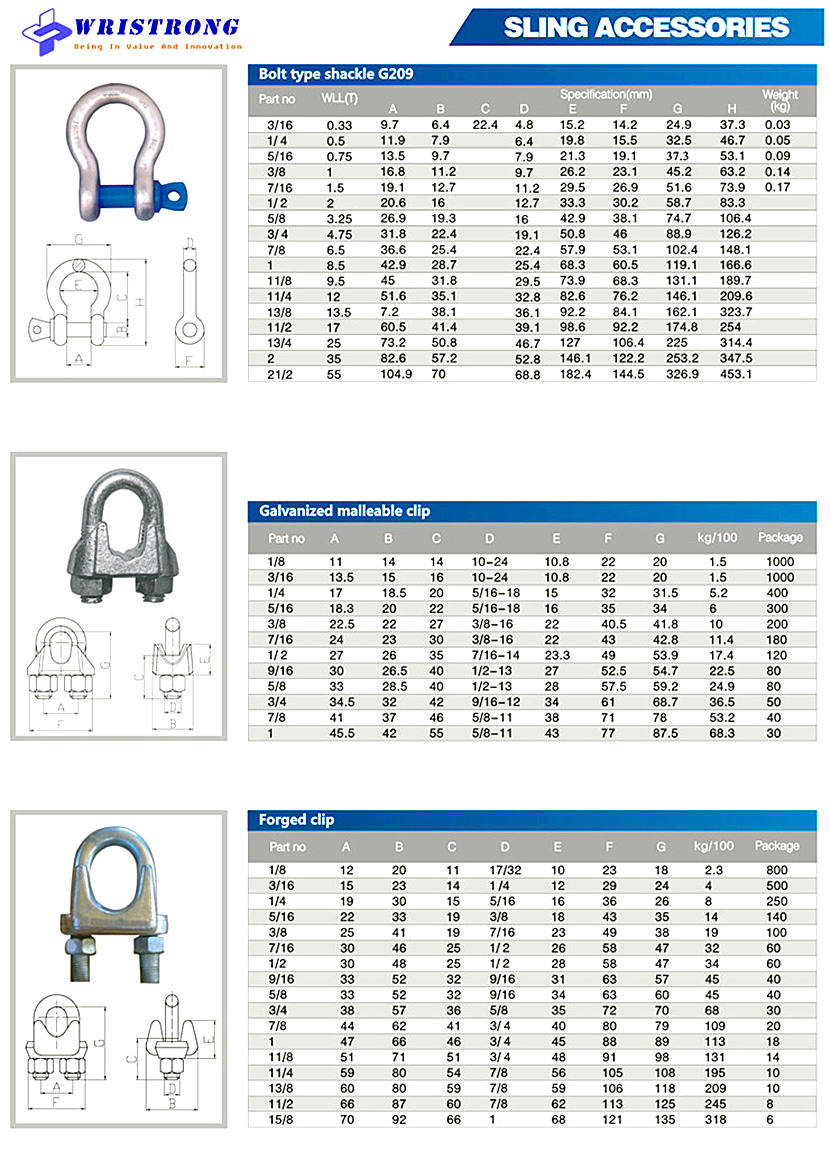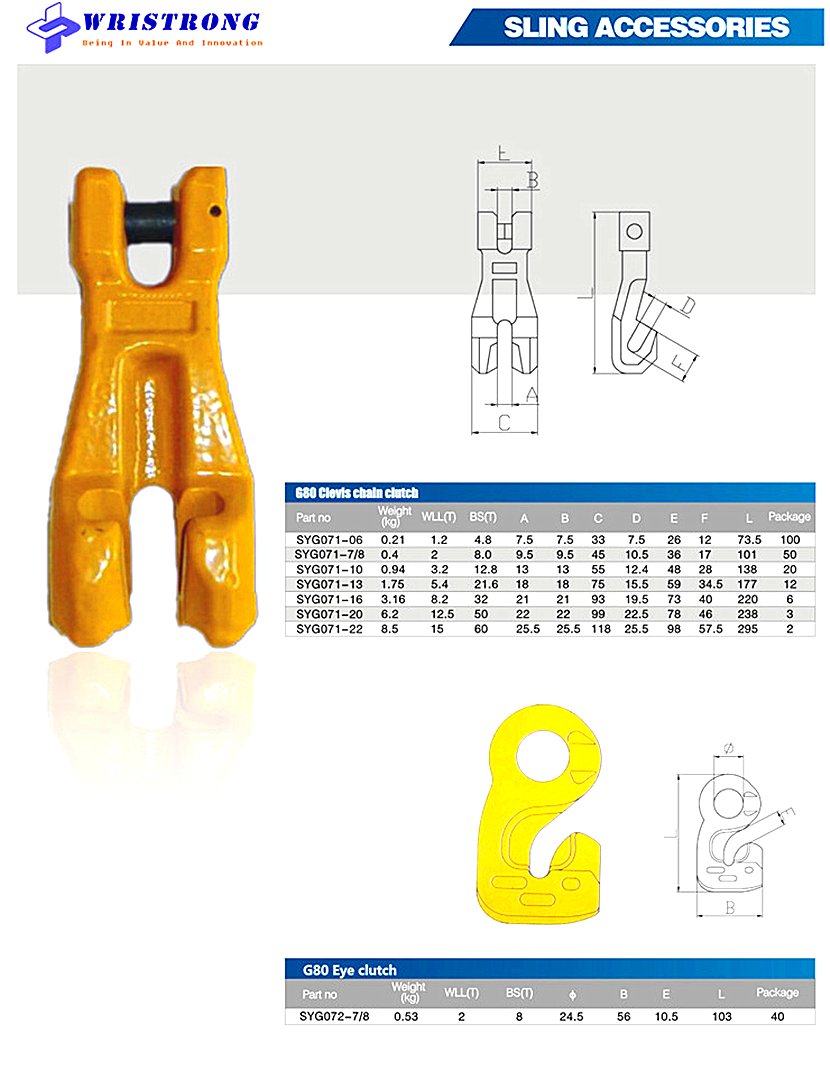 Wristrong Rigging Hardware-Lifting Components: