Tie-down Lashing Straps-Ratchet Strapping Webbings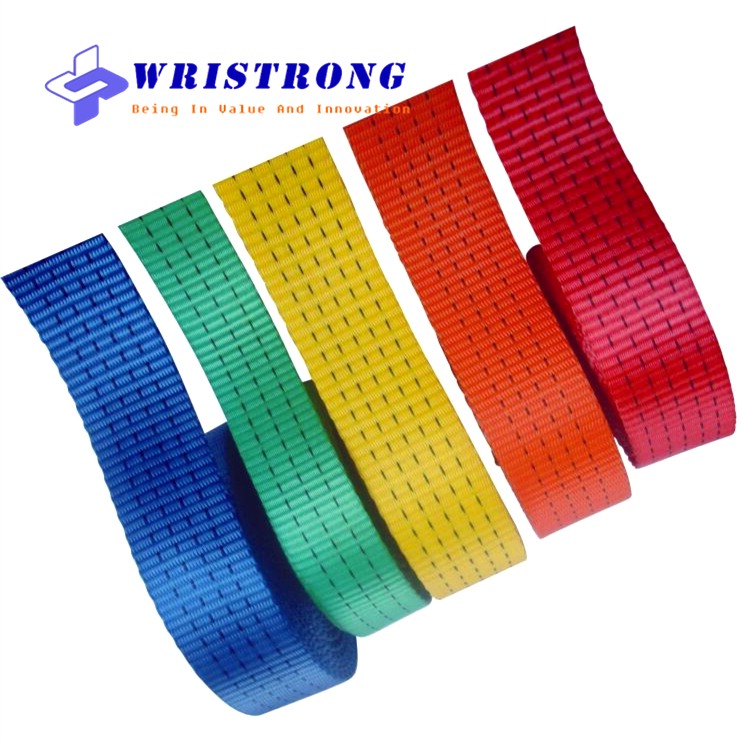 Please Note:
If you have any special requirements, you can contact us bellow and we will reply you as soon as possible.
Request A Quote
Product Specification:
Lashing Tie Down Straps | China Wristrong Manufacturing & Selling
Material: Polyester
Safety Factor: 2:1, 3:1
Length: As requested
Color: As requested
Standard:EN12195-2,WSTDA,ASTM B30.9,DOT,AS/NZS4380
Characteristic:  Low elongation<7%, UV resistant
Package: Carton boxes+pallets
Wristrong has a workshop of 10,000 sq.m with weaving machines, which not only can gurrantee the needs of
our normal orders, but also could have the extra webbings for sales. Wristrong Industry can produces :
25mm-100mm wide' Ratchet tie down webbings, woven strapping acc to EN12195-2 for European market;
25mm-100mm wide's ratchet tie down webbing , acc to AS/NZS4380 for Australian and New Zealand market;
1"-4" wide ratchet lashing straps , wihcn and tow straps acc to WSTDA, ASTM B30.9,DOT for USA and Cananda;
13mm-25mm  woven strapping and it's accesories;
Safety harness and safety belt webbings;
 All standard Safety Harness and Lanyard Webbings;
Special designed slackline webbings;
Polypropylene webbing for one way lifting slings;
Car safety belts;
Or some other special requirements webbings;
All the webbing above are made of durable resin-coated,UV-resistant polyester yarns, which always make
the webbings in execellent qualitys.
Tie-down Lashing Straps-Ratchet Strapping Webbings: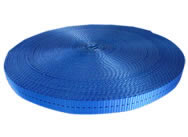 FABRIC. No

M.B.S (kgs)

A.B.S (kgs)

Width (mm)

Color

RTW25-010

1000

800

25

White, yellow,blue, green, purple, purple, or as requested

RTW25-012

1200

1000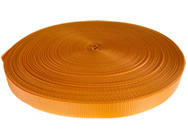 FABRIC. No

M.B.S (kgs)

A.B.S (kg)

Width (mm)

Color

RTW35-020

2000

1600

35

White, yellow,blue, green, purple, purple, or as requested

RTW35-025

2500

2000

RTW35-030

3000

2400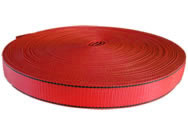 FABRIC. No

M.B.S (kgs)

A.B.S (kg)

Width (mm)

Color

RTW38-030

3000

2400

38

White, yellow,blue, green, purple, purple, or as requested

RTW38-040

4000

3200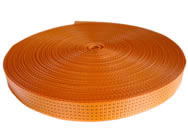 FABRIC. No

M.B.S (kgs)

A.B.S (kg)

Width (mm)

Color

RTW50-045

4500

3600

50

White, yellow,blue, green, purple, purple, or as requested

RTW50-050

5000

4000

RTW50-062

6200

5000

RTW50-075

7500

6000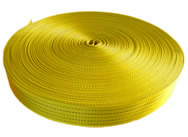 FABRIC. No

M.B.S (kgs)

A.B.S (kg)

Width (mm)

Color

RTW75-075

7500

6000

75

White, yellow,blue, green, purple, purple, or as requested

RTW75-093

9375

7500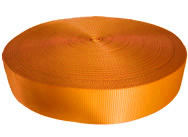 FABRIC. No

M.B.S (kgs)

A.B.S (kg)

Width (mm)

Color

RTW100-100

10000

8000

100

White, yellow,blue, green, purple, purple, or as requested

RTW100-125

12500

10000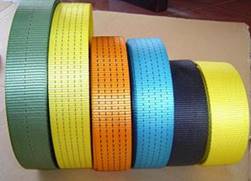 PS:
1, A.B.S=After Sewing minium break strength
2, North America standard webbing rated in LBS also availabe, 1KG=2.204LBS
3, Popular color are green, yellow, blue, orange are available
4, With or without black stripe, or how many black stripes, or what color of stripes by customer requirements
5, We could make according to customer require such as color, width, MBS
End Fittings On the Long End also available from Wristrong China: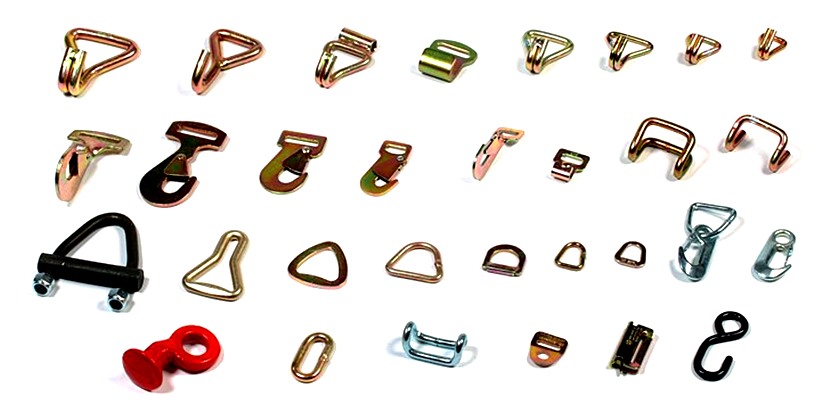 Ratchets & Cambuckles for tie down lashing straps also available from Wristrong China: