Truck Hand Winches & Winch Bars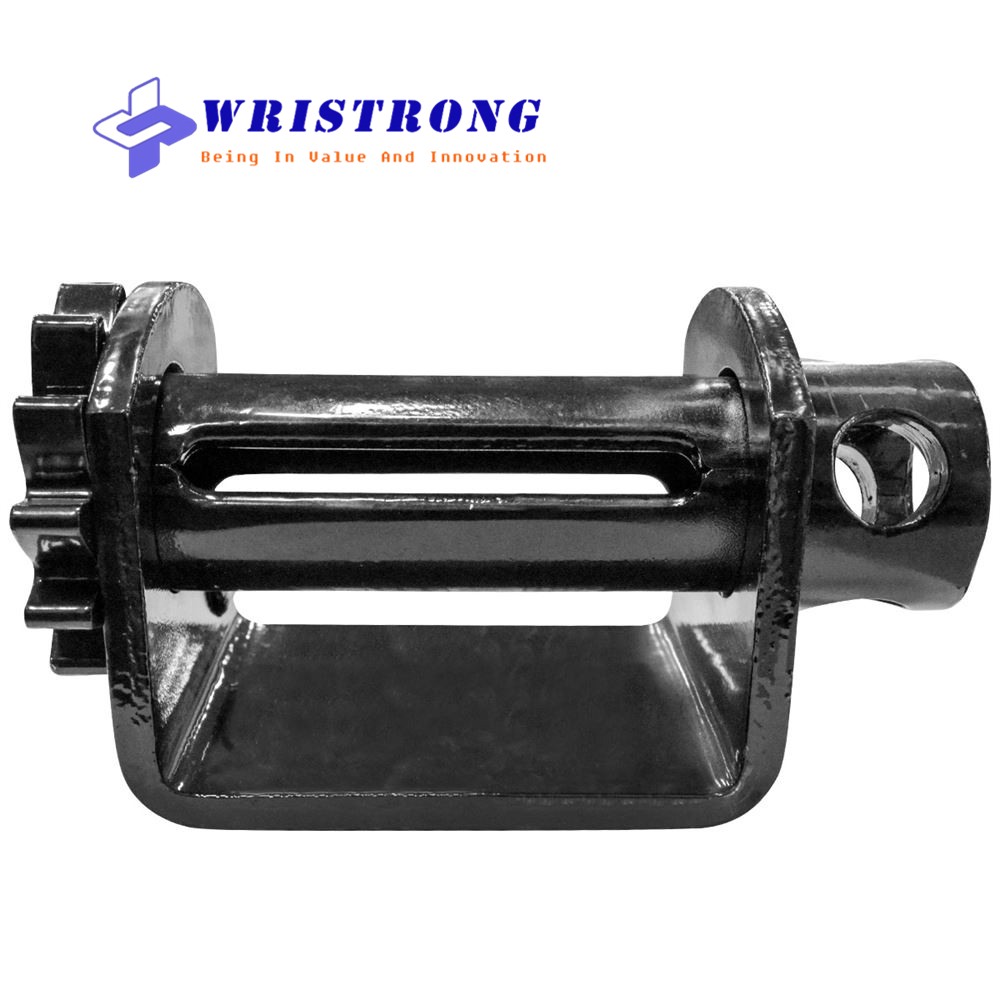 Please Note:
If you have any special requirements, you can contact us bellow and we will reply you as soon as possible.
Request A Quote
Product Specification:
Truck Winch| Winch Winch | China Wristrong Selling
A truck hand winch in combination with a ramp is a useful solution for hauling heavy gear into the back of a van or onto a flatbed truck. If you're moving considerably heavy items — outbuildings, sheds, or boulders, for example — just make sure the total weight of the load falls well within the winch's capacity rating.
Breif Specification:
Material: Body / Steel A3; Hook / Steel 45
Safety Factor: 3:1
Length: As requested
Color: Silver, Black,etc
Standard: CE,WSTDA,AMSE
Characteristic: Stable quality,extremely wearable
Package: Carton boxes or Wooden boxes+pallets
Models Available Of Wristrong  Truck Manual Winches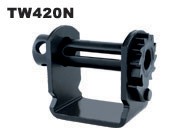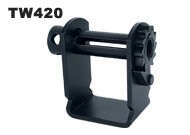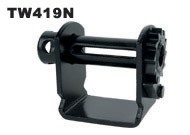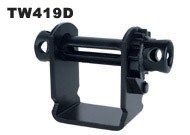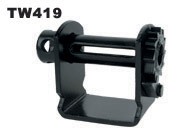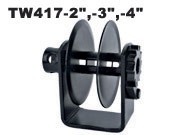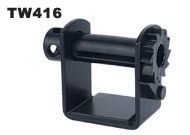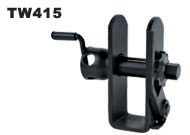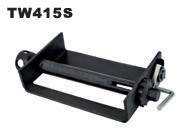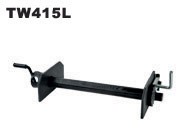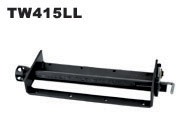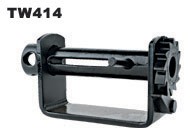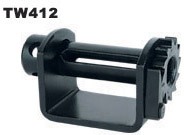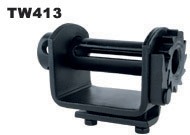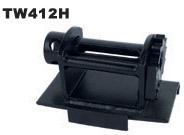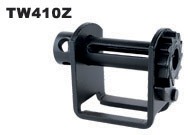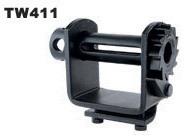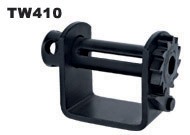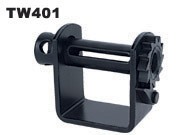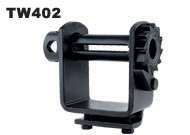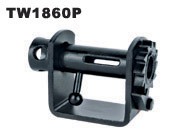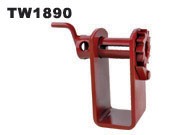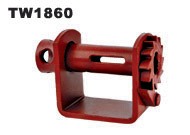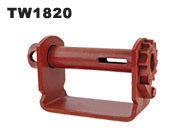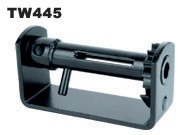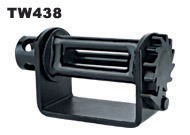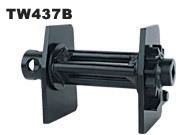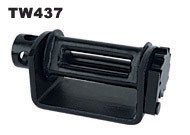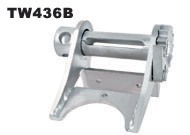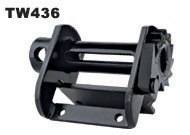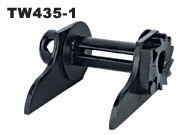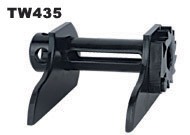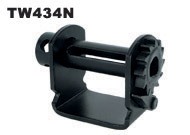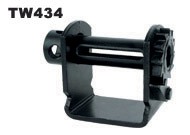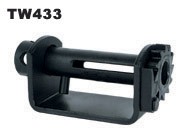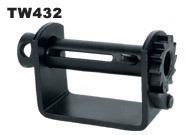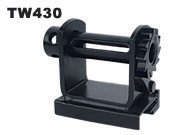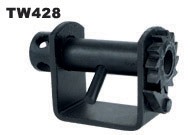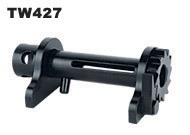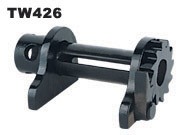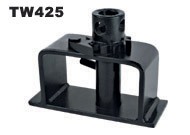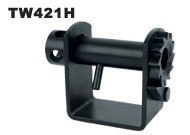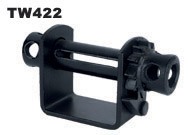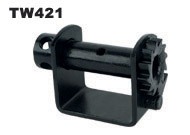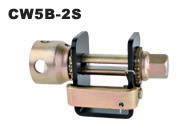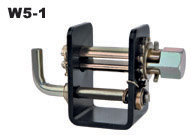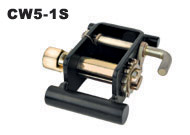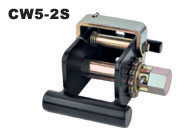 Specification of Wristrong  Manual Truck Winches & Lashing Strap Winches:
---


| | | | | | | | | |
| --- | --- | --- | --- | --- | --- | --- | --- | --- |
| Item No. | A mm | B mm | C mm | D mm | Q'ty pcs/ctn | G.W kgs | N.W kgs | Volume cuft |
| TW422 | 246 | 124 | 140 | 90 | 5 | 22.5 | 21.5 | 0.62 |
| TW412 | 204 | 124 | 110 | 100 | 5 | 21 | 20 | 0.47 |
| TW410 | 204 | 124 | 140 | 90 | 5 | 20.5 | 19.5 | 0.55 |
| TW416 | 204 | 124 | 158 | 90 | 5 | 23.5 | 22.5 | 0.65 |
| TW401 | 204 | 124 | 158 | 90 | 5 | 22 | 21 | 0.61 |
| TW410Z | 204 | 124 | 150 | 102 | 5 | 21.5 | 20.5 | 0.38 |
| TW412H | 204 | 124 | 110 | 100 | 4 | 26.5 | 25.5 | 0.4 |
| TW430 | 204 | 124 | 170 | 90 | 4 | 25.5 | 24.5 | 0.47 |
| TW413 | 204 | 124 | 110 | 100 | 5 | 22.5 | 21.5 | 0.61 |
| TW411 | 204 | 124 | 140 | 90 | 5 | 21.5 | 20.5 | 0.73 |
| TW402 | 204 | 124 | 158 | 90 | 5 | 24.5 | 23.5 | 0.81 |
| TW1860 | 206 | 124 | 140 | 90 | 5 | 22.5 | 21.5 | 0.55 |
| TW1860P | 206 | 124 | 140 | 90 | 5 | 22.5 | 21.5 | 0.55 |
| TW433 | 245 | 165 | 110 | 102 | 5 | 24 | 23 | 0.61 |
| TW432 | 245 | 165 | 140 | 90 | 5 | 22.5 | 21.5 | 0.67 |
| TW414 | 260 | 184 | 137 | 76 | 5 | 22.5 | 21.5 | 0.57 |
| TW445 | 260 | 240 | 140 | 100 | 5 | 32 | 31 | 0.78 |
| TW421H | 204 | 124 | 140 | 90 | 5 | 19.5 | 18.5 | 0.54 |
| TW421 | 204 | 124 | 140 | 90 | 5 | 19.5 | 18.5 | 0.54 |
| TW428 | 204 | 124 | 158 | 90 | 5 | 20 | 19 | 0.65 |
| TW434N | 204 | 124 | 140 | 100 | 5 | 21.5 | 20.5 | 0.61 |
| TW434 | 204 | 124 | 150 | 100 | 5 | 22.5 | 21.5 | 0.67 |
| TW419N | 204 | 124 | 152 | 100 | 5 | 22.5 | 21.5 | 0.67 |
| TW419 | 204 | 124 | 175 | 100 | 5 | 24.3 | 23.3 | 0.72 |
| TW420N | 204 | 124 | 155 | 100 | 5 | 25 | 24 | 0.38 |
| TW420 | 204 | 124 | 190 | 100 | 5 | 26.5 | 25.5 | 0.81 |
| TW419D | 248 | 124 | 175 | 100 | 5 | 27 | 26 | 0.81 |
| TW1820 | 273 | 195 | 155 | 100 | 5 | 28.5 | 27.5 | 0.9 |
| TW437 | 254 | 166 | 110 | 100 | 5 | 28.5 | 27.5 | 0.64 |
| TW438 | 254 | 166 | 140 | 102 | 5 | 30 | 29 | 0.82 |
| TW437B | 278 | 186 | 174.6 | 125.4 | 4 | 28 | 27 | 0.9 |
| TW426 | 204 | 120 | 96 | 124 | 5 | 17.5 | 16.5 | 0.52 |
| TW427 | 259 | 171 | 95 | 124 | 5 | 19.5 | 18.5 | 0.6 |
| TW435-1 | 204 | 124 | 100 | 186 | 5 | 20.5 | 19.5 | 0.6 |
| TW435 | 204 | 124 | 100 | 186 | 4 | 11 | 10 | 0.41 |
| TW436 | 204 | 124 | 151 | 90 | 5 | 20 | 19 | 0.74 |
| TW436B | 204 | 124 | 207 | 131 | 5 | 21.5 | 20.5 | 1 |
| TW425 | 185 | 106 | 255 | 100 | 5 | 35 | 34 | 1.1 |
| TW417-2 | 206 | 54 | 190 | 90 | 5 | 27.8 | 26.8 | 1.26 |
| TW417-3 | 206 | 79 | 190 | 90 | 5 | 27.8 | 26.8 | 1.26 |
| TW417-4 | 206 | 105 | 190 | 90 | 5 | 27.8 | 26.8 | 1.26 |
| TW415 | 230 | 60 | 200 | 70 | 5 | 17.5 | 16.5 | 0.65 |
| TW1890 | 225 | 84 | 225 | 100 | 5 | 28 | 27 | 1.07 |
| TW415LL | 555 | 415 | 90 | 180 | 5 | 26 | 25 | 1.66 |
| TW415L | 555 | 415 | 68 | 180 | 5 | 38.5 | 37.5 | 1.06 |
| TW415-S | 415 | 275 | 68 | 180 | 5 | 29.5 | 28.5 | 0.95 |
| TW200 | 125 | 53 | 102 | 75 | 20 | 32 | 31 | 0.82 |
| TW200A | 149.5 | 53 | 102 | 75 | 20 | 35 | 34 | 1.14 |
| TW201 | 132 | 53 | 102 | 75 | 20 | 33 | 32 | 0.82 |
| TW201A | 128 | 53 | 102 | 75 | 20 | 28 | 27 | 0.86 |
| TW202 | 125 | 53 | 102 | 75 | 20 | 32 | 31 | 0.86 |
| TW202B | 125 | 53 | 114.3 | 75 | 20 | 32.5 | 31.5 | 0.91 |
| W5-1 | 160 | 58 | 100 | 60 | 20 | 27 | 26 | 0.8 |
| CW5B-2S | 174 | 63 | 100 | 60 | 20 | 37 | 36 | 0.83 |
| CW5-1S | 160 | 58 | 140 | 60 | 20 | 39 | 38 | 1.1 |
| CW5-2S | 125 | 58 | 100 | 70 | 12 | 26.5 | 25.2 | 0.68 |
Winch Bars & Winch Tracks Also Available From Wristrong China
---
Winch Bars

Chrome Rubber-glove Standard Winch Bar

G.W/N.W:25kgs/24kgs,0.5cuft 10pcs/ctn

Chrome Standard Winch Bar

G.W/N.W:25kgs/24kgs,0.5cuft 10pcs/ctn

Painted Standard Winch Bar 

G.W/N.W:25kgs/24kgs,0.5cuft 10pcs/ctn

Chrome Combination Winch Bar 

G.W/N.W:31kgs/30kgs,0.7cuft 10pcs/ctn

Painted Combination Winch Bar 

G.W/N.W:31kgs/30kgs,0.7cuft 10pcs/ctn

Chrome Combination Winch Bar 

G.W/N.W:27.5kgs/26.5kgs,0.6cuft 10pcs/ctn

Painted Combination Winch Bar

G.W/N.W:27.5kgs/26.5kgs,0.6cuft 10pcs/ctn

Winch Tracks

| | | |
| --- | --- | --- |
| | | |
| Steel Sliding Winch Track | Aluminum Sliding Winch Track | Aluminum Double L Sliding Track |