Wire Rope Annealing Machine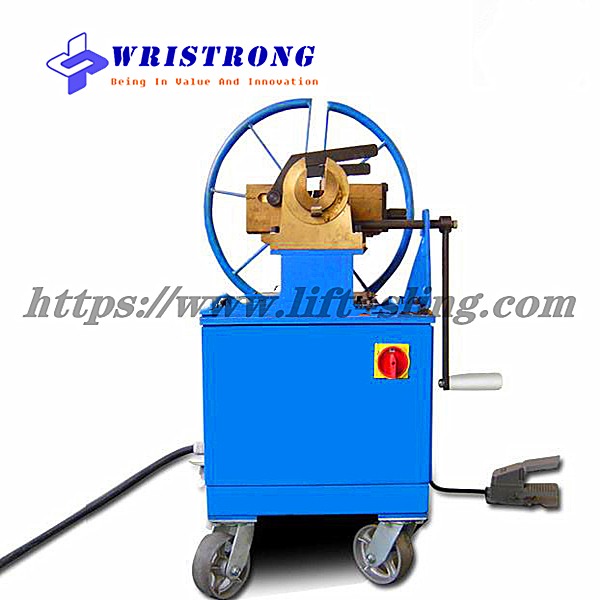 Please Note:
If you have any special requirements, you can contact us bellow and we will reply you as soon as possible.
Request A Quote
Product Specification:
Wire Rope Annealing Machine | China Wristrong Supplying
China Wristrong has been dedicated to supplying and developing hydraulic wire rope press machine, wire rope annealing and tapering machine for more than 6 years . With the supports of  advanced producing equipment,continuous improvement and innovation from our invested supplier, Wristrong wire rope machine have won many national invention patents and utility model patents.
Wristrong hydraulic swager is forgged from high stength alloy steel. The body of swagers are manufactured from one single block construction that ensure strength and long service life. Our hydraulic machines adopt high pressure and low pressure pump oil supply system to bring in fast upward and downward speed as well as smooth pressing process, greatly improving the pressing quality and production efficiency.  The Wristrong hydraulic press machines and wire rope annealing machine have been exported to UK, Australia, Holland, Latvia, Malaysia, Thailand, India, Russia, Botswana,Polland and so on.
Specification on Wristrong Wire Rope Annealing Machine:
WRQ series steel wire rope annealing, cutting and tapering machines, with high melting speed and easy to operate, are applicable for melting steel ropes of various dimensions, especially elevator ropes, min ropes, crane cables and other high quality steel ropes. The steel ropes melted are neat and smooth with conical and spiral ends. These machines are mainly applied by steel wire rope related manufacturers and lifting equipment distributors. (e.g. wire rope slings making, craine lifting slings making, elevator rope making, etc.)
Features Of WRQ Series Wire Rope Annealing Machine:
1. Cleverish in shape and convenient to move.
2. With a wide range in melting diameter, the steel ropes can be melted without replacing any parts within the range of prescribed diameter.
3. Easy to operate,no spanner is needed for tightening device, and the welding head is nice in appearance.
4. Low working power, energy saving and safe in use.
Technical Parameters:
| | | | | |
| --- | --- | --- | --- | --- |
| Model No. | WRQ-1010 | WRQ-1011 | WRQ-1012 | WRQ-1013 |
| Rated Power (KW) | 5 | 12 | 75 | 100 |
| Burn Out Range (Steel Wire Diameter) | 3-16mm | 6-28/32mm | 10-40mm | 20-60mm |
| Dimensions(mm) | 700x400x1200 | 750x650x1100 | 1100x1100x1500 | 1400x1300x1650 |
| Weight (KG) | 75 | 260 | 550 | 800 |