Endless Lifting Webbing Slings WLL 4 Tonne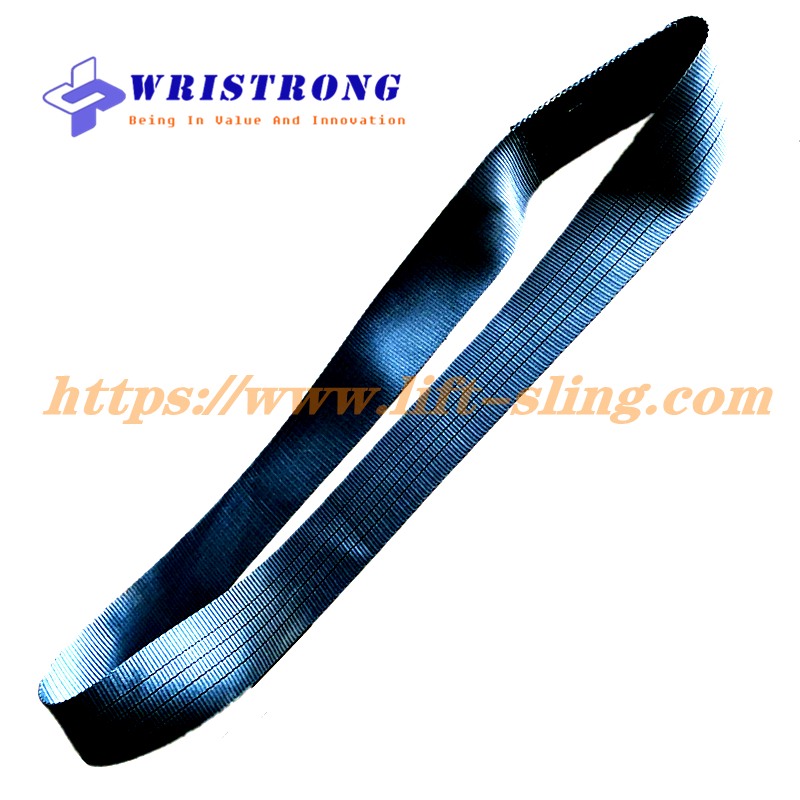 Please Note:
If you have any special requirements, you can contact us bellow and we will reply you as soon as possible.
Request A Quote
Product Specification:
Endless Lifting Webbing Sling WLL 4 Tonne | Wirstrong Hot Sales
Wristrong China has a wide variety endless lifting webbing slings (endless loop slings) availabe: From 1Ton-8Ton, and if the customer would like to accept double layers webbings, we can even make the slings into 16Ton at safety factor 7:1. In addition, these polyester endless loop slings are also made into safety factor of 5:1, 4:1, or even 3:1, as single use one way slings. These single use lifting slings could be saved by a lot for the customers when the lifting slings will be deserted at end of the serving process. Australian Webbing Slings standard AS 1353.1-1997 with safety factor of 8:1 is alos available from us.
These W.L.L  4 tonne (4000KGS) endless webbing slings are very flexible to use, can be single or double layers to double the lifting capacity.
The Specification of  W.L.L 4 Ton endless lifting webbing slings go as follows:
-Manufactured to Machine Directive 2006/42/EC & EN1492-1
-Colour:  Grey with four black stripes on the webbing surface.
-W.L.L: 4 Tonne/4000KGS
-Safety Factor: 7:1, and safety factor 5:1 and 6:1 for one way lifting slings and  AS 1353.1-1997 Australian Standard endless lifting webbing slings with safety factor 8:1 are also available.
-Width: 120mm
-Length choices availabe.
-SGS Tensile strength test report available on request
-Made from 100% AAA Grade well-selected polyester yarn
-Real Break strength always exceeds that in theory.
-With protective sleeve also available on request.
-One Year Quality Warranty On Factory Defects
-Free Sample available on the endless webbing slings W.L.L under 8Ton
-Traceable labels available on request.
-Factory test certificate for each sling
-Competitive prices-manufactuer directly.
Color & Capacity Chart Of Wristrong  EN1492-1 Endless Lifting Webbing slings:

Endless Webbing sling (endless loop sling) is one of Wristrong's major products. We also call it endless polyester lifting slings as usually it is made from polyester, all Wristrong endless webbings slings are made from high break strength industrial polyester yarn , produced and tested in accordance to EN 1492-1 & AS 1353.1-1997.
Wristrong  is one of the most professional endless lifting webbing slings (endless loop slings) manufacturers in China and has more than 15 years' experience in serving steel and Geomembrane industries, can meet different kinds of lifting requirements of these customers.
Other Related Endless Lifting Webbing Slings: