Endless Polyester Round Sling WLL 10 Tonne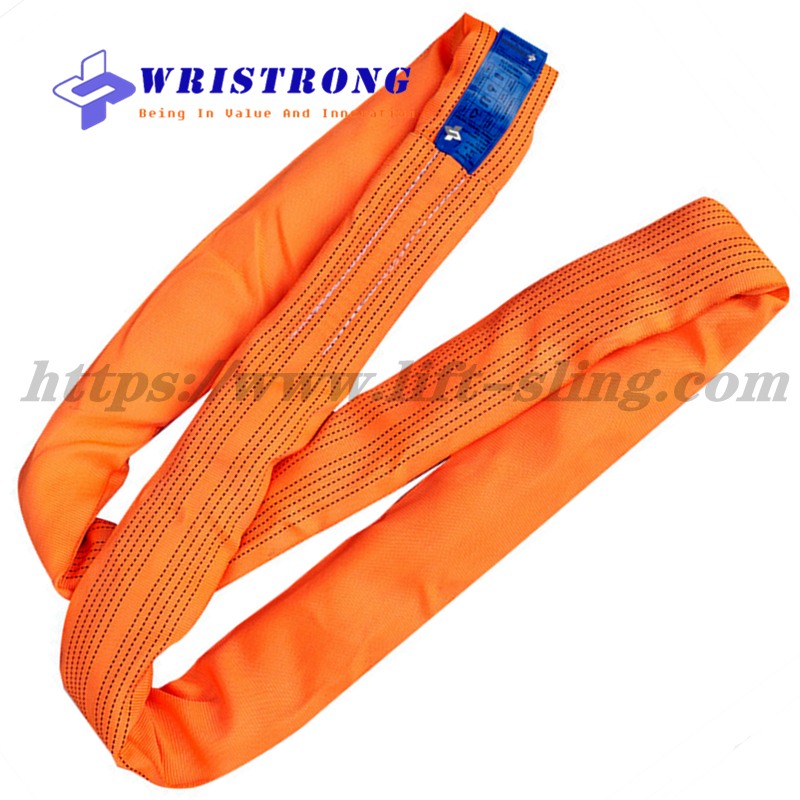 Please Note:
If you have any special requirements, you can contact us bellow and we will reply you as soon as possible.
Request A Quote
Product Specification:
Endless Polyester Round Sling  WLL 10 Tonne | Wristrong Sales
Australian EN 1492-2 & AS 4497 standard polyester round slings from China manufactuer-Wristrong Industry
WLL 1 0Tonne(10000kgs) endless polyester round slings are manufactured according to EN 1492-2 & AS 4497, with a unique label, color and W.L.L stripe numbers on the surface, to distinguish the lifting capacity, even if the polyester round sling is broken, it is also  easy to recognize the performance of flexible lifting  sling superior. The outer sleeve does not laod any weight and only provides protection, and when used, the internal carrier core is flat to provide a safe, loaded grip to provide wear resistance and extend service life . The endless poylester round sling 1o tonne a versatile, convenient, and cost-effective tool to lift  a variety of cargo. 1o Tonne polyester round sling is alos the most popular type of lifting slings in the lifting markets. Wristrong Made polyester round slings only use double ply sleeves: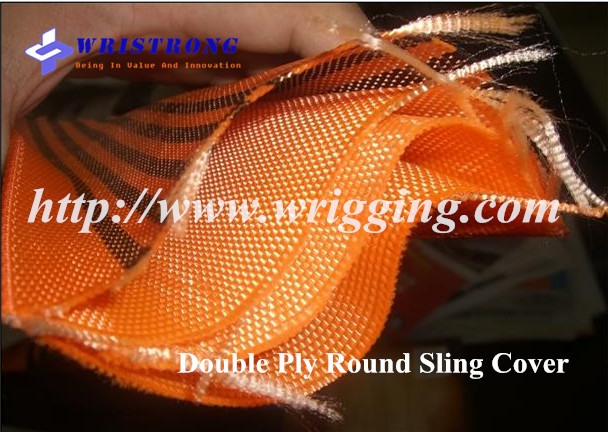 Features of Wristrong 3 Tonne Polyester Round Slings:
-Manufactured to EN 1492-2 & AS 4497
-Safety Factor: 7:1, and other safety factors are also available.
-W.L.L : 10 Ton/10,000KGS.
-Color: Violet Colour with 1 black stripe on sleeve.
-could choose special length base on special requirement.
-SGS Tensile strength test report available on request
-Made from 100% AAA Grade well-selected polyester yarn
-Real Break strength always exceeds that in theory.
-With protective sleeves also available.
-One Year Quality Warranty On Factory Defects
-Free Sample available on the round slings W.L.L under 10Ton
-Traceable labels available on request.
-Factory test certificate for each sling
-Competitive prices
China Wristrong is the factory with 5000sqm weaving house and 2000sqm round slings production house, which help us produce round slings upto 10X20FT containers every month.We are the manufactuer, so buy directly from us, we will save the middle-channel costs. Wristrong Industry is the manufacturer for round slings, as well as the quality, service and prices, so there is no reason for customers to buy from the middle channels.
China Wristrong has always been in pursuit of 100% customer satisfied quality, the principle has been run throughout every lifting slings production process. Zero Factory Defect is our target: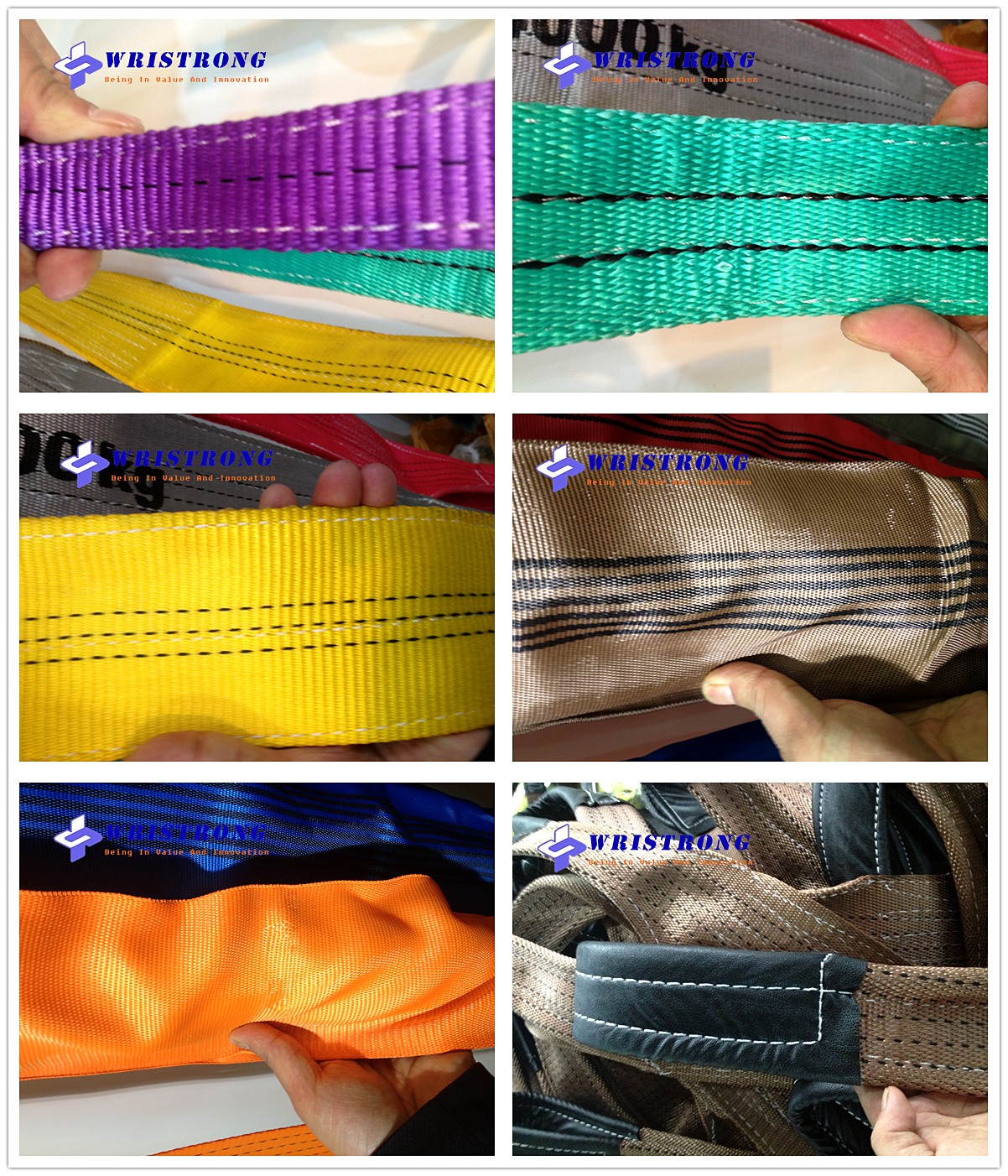 Specification On Wristrong  EN 1492-2 & AS 4497 Polyester Lifting Round slings: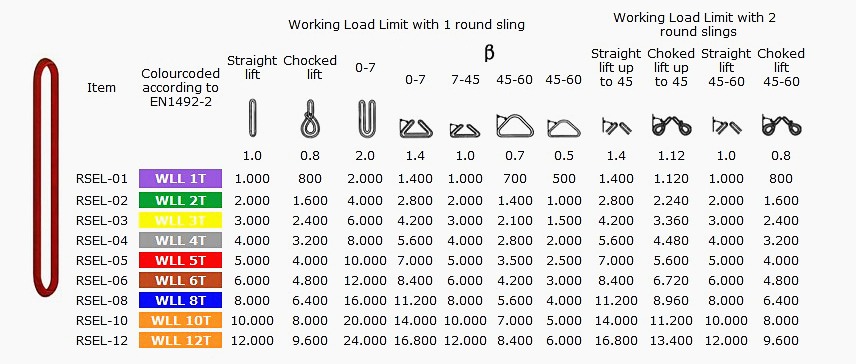 The Safety checklist of Endless Polyester Round Sling operation:
Safety inspection in the lifting round slings is an important means to eliminate hidden dangers, prevent accidents, improve working conditions, and enhance employees' awareness of safe production. According to the construction characteristics of the project, organize regular safety inspections, daily patrol inspections, and team self-inspections. The focus should be on the process, equipment, thoughts, etc.
Inspect the operation process:
(1) Whether to apply for a hoisting operation ticket before hoisting operation;
(2) Whether a team safety meeting is held before the operation;
(3) Whether the operation risk analysis is carried out before the operation and effective measures are taken;
(4) Whether the operation is carried out in accordance with the technical plan;
(5) During the operation, the operation is performed in accordance with the safe operation rules, and whether there is any illegal command, illegal operation, etc.;
(6) Whether there is a cordon in the work area, and whether there are safety warning signs;
(7) Whether there are full-time safety guardians on the job site;
(8) Whether the workers wear labor protection equipment correctly, and whether they wear safety belts when working at high places and use them correctly.
Inspect equipment:
(1) Whether the special inspection report of lifting equipment, safety inspection certificate and other materials are complete;
(2) Whether each actuator of the lifting equipment is operating normally;
(3) Whether each safety device of the lifting equipment is operating normally;
(4) Whether the hydraulic system and lubrication system of the lifting equipment meet the requirements;
(5) Whether the lifting equipment is working with illness.
Inspect thoughts:
(1) Check the level of awareness of the relevant persons in charge and employees of the project on the safety production policy;
(2) The attitude of the person in charge of the investigation on the handling of safety issues or potential safety hazards discovered during the safety inspection;
(3) Safety awareness of inspectors.
Other Related Lifting  Round Slings: