Single Trip Endless Webbing Slings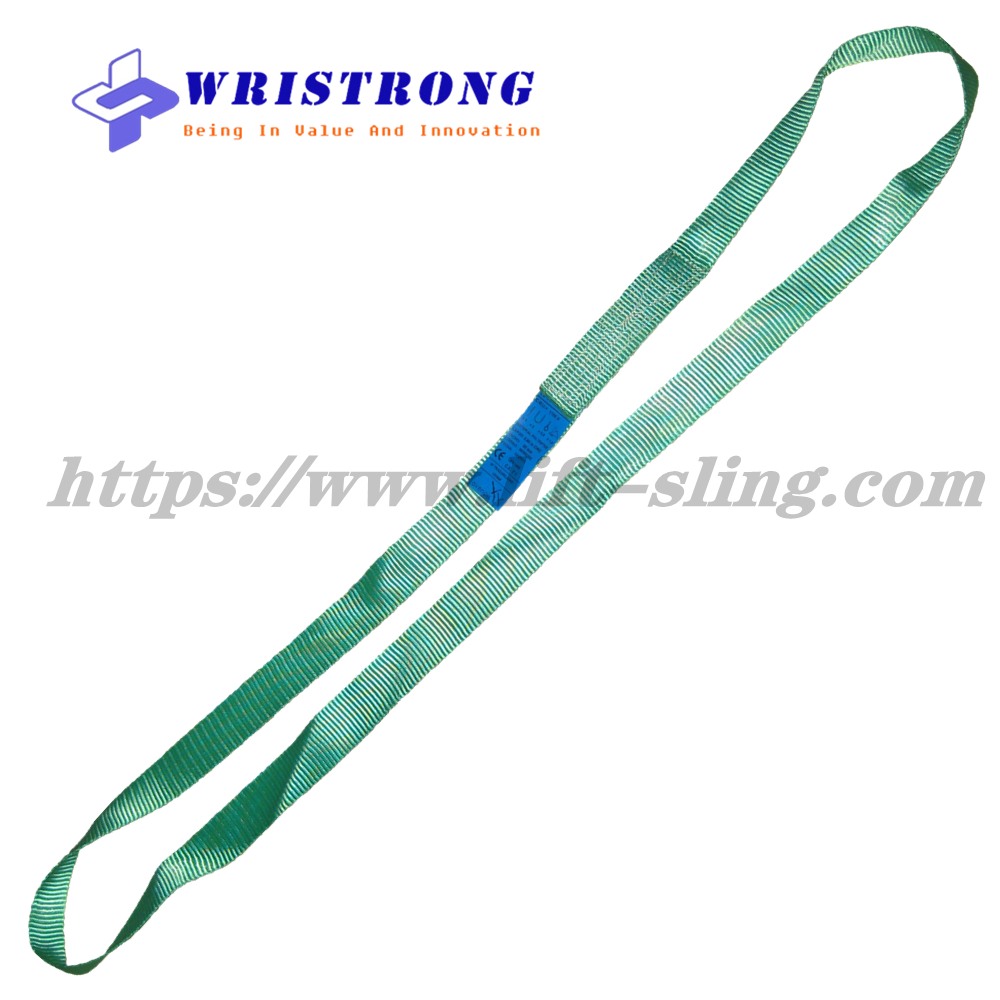 Please Note:
If you have any special requirements, you can contact us bellow and we will reply you as soon as possible.
Request A Quote
Product Specification:
Single Trip Endless Webbing Slings | China Manufacturer Supplys
These single trip endless webbing slings are orange coloured with W.L.L 1300KGS and safety factor 7:1. All other aspects of these one way endless webbing slings conform to EN 1492-1 Form A2 except for the appreance.(webbing colors and black stripes). Thus these single use endless webbing slings come with the characteristics of standard EN1492-1 webbing slings: Like Low elongation (< 4 %); UV-resistant, eliminating material ageing or embrittlemen; working temperature from – 40 °C to +100 °C,etc. In additon, not like the white one way lifting slings, these blue colour one way slings are also PU starched, which not only make the webbing belts of the slings much more wearable and durable, but only provide more protection against UV and dirts.
But why  poeple still look for these non-standard single use webbing slings instead of  standard EN1492-1 endless webbing slings? Time and cost saving are the main advantage of this kind of lifting slings. The end users always have to lift objects with non-standard weights, like 400kgs, 530kgs, 800kgs, 1100kgs, 1200kgs, 1300kgs etc. these end users would like to find a slings that both costive and time-saving on slings recycle, that means they don't want to recycle the slings, but also hope the slings can bear several times' standard lifting operations during the transportation of their cargos. That's why we are manufacturing these one way endless webbing slings for them. However, athough it is called one way endless webbing slings, Wristrong pays same attention on its quality, as that on other heavy duty lifting slings. The production process of Wristrong single trip webbing sling should follow the normal standard endless one way webbing slings as follow: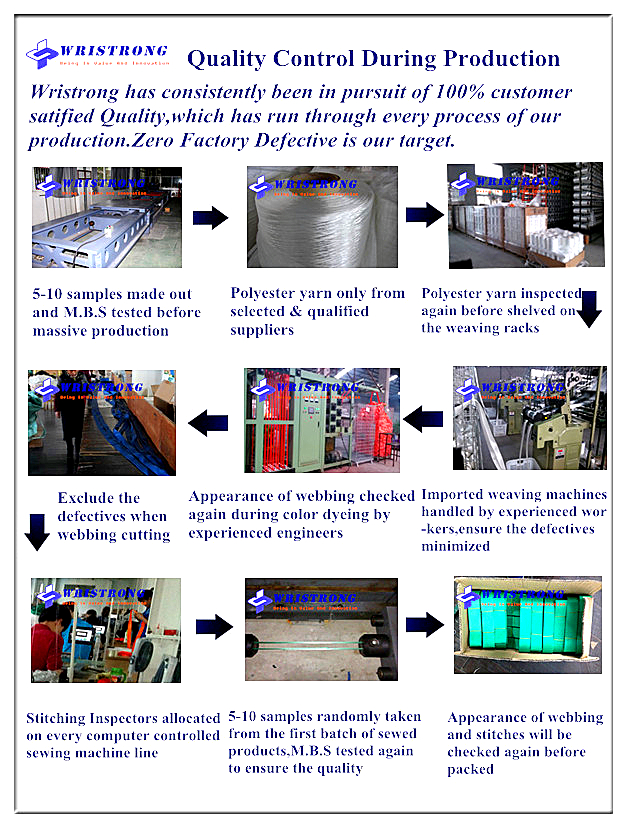 Single use endless webbing slings / Single trip slings / disposable /one way lifting sling is mainly divided into two types: endless type and  eye to eye type. Different environments require different type and loading capacity slings. It is suggested that if necessary, please contact Wristrong professional tensile test before putting slings into use
Brief Technical data of Wristrong single trip endless webbing Slings:
Material: AAA Polyester yarn
W.L.L:   As request
Elongation rate at W.L.L:  No more than 4 %
Safety Factor: 7:1
Length: As request.
Color: Blue , or as request.
Standard:  EN 1492-1 (Webbing belt process, W.L.L , M.B.S and Label)
Characteristic: 100% acc to the standard, UV-resistant, Moisture-resistant, coldness and heat-resistant.
Package: Carton boxes+pallets
Quality Control On Single Trip Endless Webbing Slings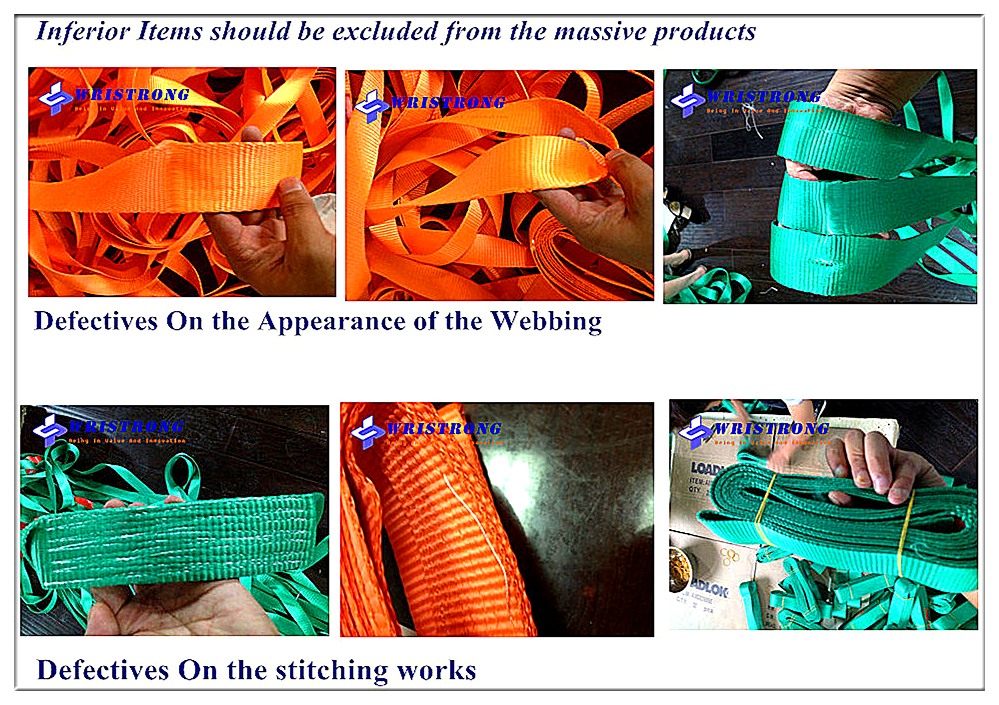 Polyester Single Trip One Way endless webbing slings are widely used in corrosive lifting operations such as port and wharf, chemical industry, iron and steel, machinery and so on. One Way Lifting slings are ideal lifting tools in electroplating industry with complete specifications. Because of its wide and flat contact surface, it is not easy to damage the lifting objects, and because of its good acid resistance, it is suitable for lifting coating products, plastic products, machine tools, pipes and pipes after surface treatment or anti-corrosion insulation.
China Wristrong special designed single trip endless webbing slings are ideal to handle Geomembrane rolls and steel pipes and bars. For heavy duty objects, we also have heavy lift slings upto 500 tons, you can contact us for more information.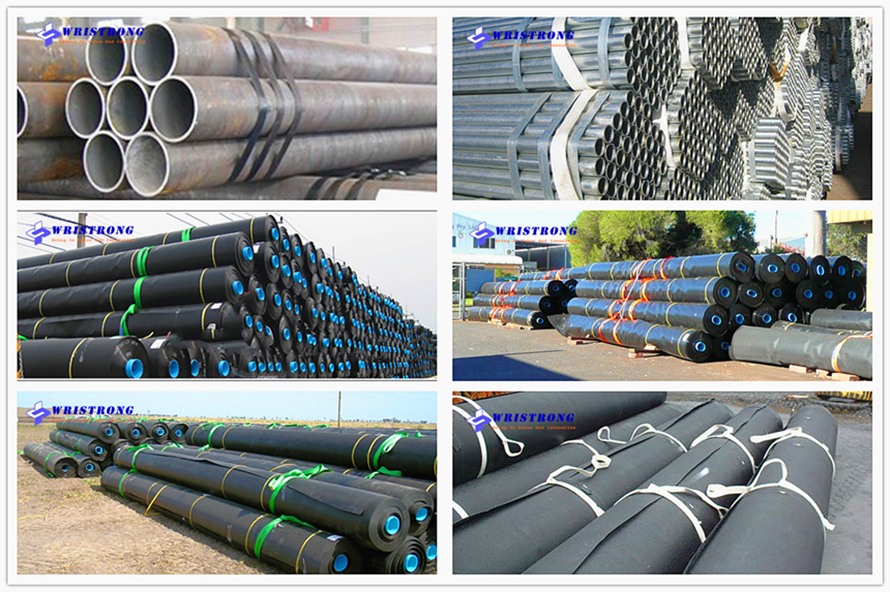 China Wristrong, as one of most professional Manufacturers of single use single use endless webbing slings in China, is producing virous kinds of single use one way lifting slings evey day, to meet our customers' special and unique lifting needs.
Lifting capacity for China Wristrong single use one way endless webbing slings available ranges from 300kgs-10000kgs, we can design and produce the lifting slings according to customers' unique lifting purpose and situation, thus it is strongly advised to consult our professional  team before placing the orders. Wristrong Sales team will be honored in service.